Like it or not, the most divisive sandals of the early 2000's are making a major comeback. Powered by multiple sold-out collaborations with Justin Bieber and championed by celebrities including Priyanka Chopra (@priyankachopra on Instagram), Crocs is riding a wave of online (and IRL) enthusiasm from some of today's most relevant fashion tastemakers. In Q2 2021, the brand collected $13.2M in Earned Media Value (EMV) in the U.S. and $2.0M in the U.K., boasting respective 54% and 63% quarter-over-quarter growths in the two markets. And Crocs shows no sign of slowing down—demand for the foam sandals reportedly surged by over 1000% this July after contestants on smash-hit U.K. reality show Love Island sported Crocs on-screen.
So, how did the long-dormant footwear brand go from laughable middle school memory to one of the hottest summer 2021 fashion trends? Influencer marketing had everything to do with it. Let's take a look at a few of the campaigns and content creators behind one of today's buzziest blasts from the past.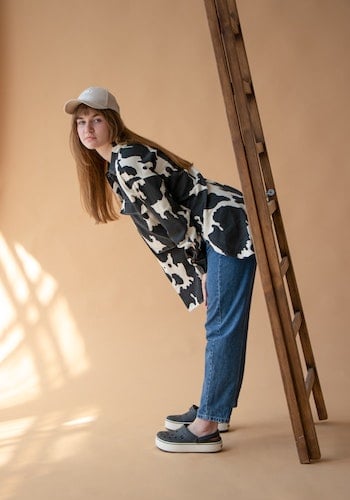 Crocs Celebrates Individuality With #ComeAsYouAre Influencer Campaign
Thanks in-part to the growing clout of Gen Z, which deeply values authentic self-expression, fashion influencers of all ages increasingly welcome chances to show off their unique sensibilities. And no matter how you feel about Crocs, there's no denying that the sandals invite plenty of opportunities for creative styling: not only do Crocs come in every color imaginable, they can be easily customized with plastic "jibbitz." Throughout Q2, the trending shoe brand aligned itself with influencers' emphasis on individuality by sponsoring content creators including Thuy Le (@xthuyle on Instagram) and Paola Toledo (@paradisepao) to flaunt its footwear in eclectic looks tagged #ComeAsYouAre. Mentions of the hashtag powered $250.7k EMV from 12 influencers in the U.S., and accrued $33.0k via three content creators in the U.K.
Influencers Embrace Quirky Style in #CrocsAndSocks Fashion Trend
Once a fashion faux pas, pairing Crocs sandals with socks is now in fashion, thanks to social media: from April to June of 2021, content tagged #CrocsAndSocks generated $53.8k EMV via 12 influencers in the U.S. and $14.8k from eight influencers in the U.K. While a portion of conversation surrounding the trend was sponsored—brand partner Abby Mills (@abbyontheinternet on Instagram), for example, included the hashtag in three paid looks throughout Q2—other content creators like micro-influencer Hannah White (@hannahemilywhite) showed off their #CrocksAndSocks looks in organic fashion and lifestyle content.
Celebrity Shout-Outs Raise Crocs' Profile
When you think of celebrity fashion trends, Crocs probably aren't the first item that comes to mind—that is, unless you've been following the Instagram of actress Priyanka Chopra (@priyankachopra). An official brand ambassador, Chopra shouted out Crocs in three Q2 posts worth $290.5k EMV, ranking among its top three earners stateside. Additionally, DJ and producer Diplo,* who shared that he had "worn @crocs everyday [sic] the past year," dropped a collaborative, psychedelic sandal collection with the brand in June. The artist prolifically hyped his footwear range, powering $404.1k EMV across 22 posts as Crocs' No. 1 EMV-driving U.S. advocate.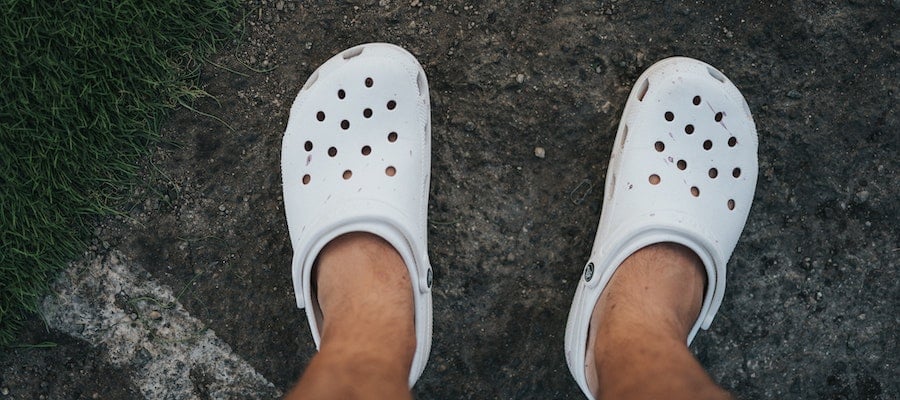 Fashion trends are anything but predictable, and Crocs' rapid rebound is proof that no brand is too tired or unconventional to take center stage on social media. With strategic influencer marketing, once-overlooked labels can achieve the same hypergrowth as buzzy up-and-comers—and remind us that some style controversies never get old.
*Note: Diplo is currently facing allegations of sexual misconduct.
To learn more about the luxury fashion and apparel brands influencers are championing right now, download our July Tribe Top 10 report.