While it did not rank among April's Top 10 brands, Clinique's $1.5M EMV marked an impressive 126% month-over-month increase.
The brand celebrated the launch of its Moisture Surge Eye 96- Hour Hydro Filler Concentrate ($155.1k EMV) by whisking powerhouse beauty gurus Sanaa El Mahalli (@sananas2106 on Instagram) and Chloé Bleinc (@chloebbbb) to Jaipur, India for a pink-themed getaway. The influencers enthusiastically chronicled their trip through photoshoots at the Jai Mahal Palace and Patrika Gate, and hyped the new offering in content tagged #PinkOasis. Inspired by the adventure, Sanaa and Chloé emerged as Clinique's No. 1 and No. 2 ambassadors by a wide margin, generating a respective $669.0k and $284.3k EMV. #PinkOasis, associated with the trip, collected $746.2k EMV as the brand's highest earning hashtag.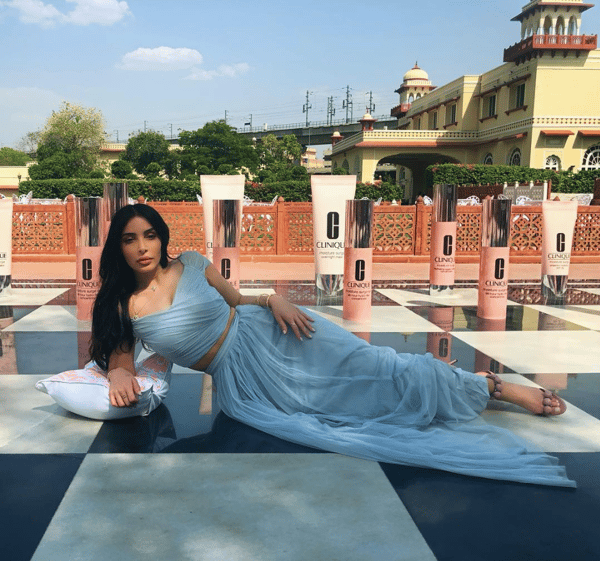 Read the full report to find out which brands in France made the Top 10 for April!
Tribe Top 10, our monthly publication series, ranks the top beauty and fashion brands in earned media performance and reveals exclusive insights into trending content, products, and brands. We publish, and work with brands, in Cosmetics, Skincare, Haircare, Luxury, Non-Luxury Fashion, and Fashion Retailers in the U.S., as well as in 13 international markets. Visit TribeDynamics.com for full access to our reports.