If you haven't gone down the (very, very deep) rabbit hole of TikTok skincare tips, you might not have much to say about CeraVe. Stocked at any CVS or Walgreens, the 2005-founded brand's inauspicious packaging is a far cry from the glossy minimalism of millennial darlings like Tatcha or Drunk Elephant. In fact, you might have confused CeraVe with Cetaphil. Just don't tell Gen Z influencer Hyram Yarbro (@skincarebyhyram on Instagram), who devoted a full-length YouTube video to comparing the two drugstore skincare brands back in January 2020.
Despite (or perhaps because of) its utterly unpretentious, un-Instagrammable branding and mass distribution, CeraVe has inspired a vast, ardent community of online champions over the past year—particularly among Gen Z skincare enthusiasts. From May 2020 to April of 2021, the brand collected $30.1M EMV, a 70% year-over-year surge, and expanded its influencer network by 120% YoY to 3.5k content creators. Read on to learn about the influencer marketing strategies that transformed CeraVe into one of the buzziest names in TikTok skincare, and what other brands can learn from its success.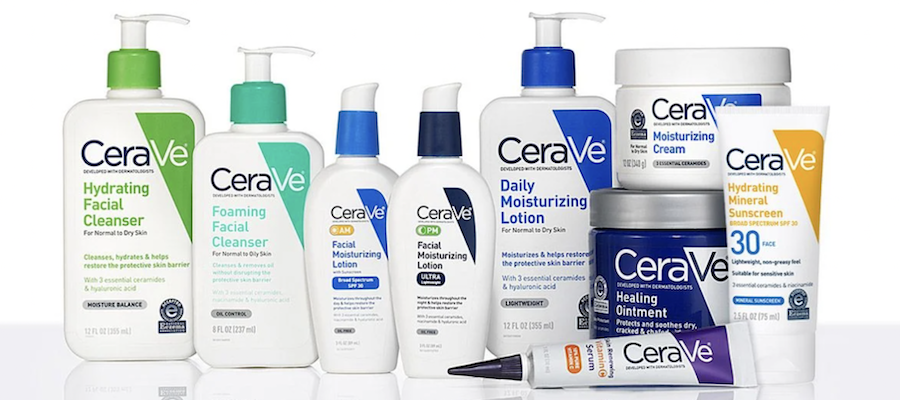 For CeraVe, Consistent Influencer Relationships Take Center Stage
While CeraVe has benefited substantially from excitement among its massive and fast-growing fanbase, the drugstore skincare brand owes much of its momentum to the earnest, time-honored devotion of its most impactful advocates. CeraVe's No. 1 fan, TikTok skincare king and brand partner Hyram, generated $2.4M EMV across 55 posts from May 2020 to April 2021, while the brand's No. 2 earner, dermatologist Andrea Suarez (Dr Dray on YouTube), contributed $2.1M via an impressive 168 shout-outs during the same time period.
Although the two content creators have distinct product preferences—Gen Z influencer Hyram favors CeraVe cleansers and SPF offerings, while Andrea, an anti-aging expert, swears by the Resurfacing Retinol Serum—both are longtime advocates for the brand, having first posted about CeraVe in 2019 and 2017, respectively. By nurturing relationships rooted in genuine, sustained passion, the brand has benefited from its influencers' continued investment: Hyram's EMV contribution from May 2020 to April 2021 marked a significant 64% increase over the previous 12 months.
CeraVe Hype Sweeps TikTok
Thanks largely to Hyram's popularity on the Gen Z-friendly platform (the skincare influencer has 6.8M followers), CeraVe products have become a viral topic on TikTok. To date, TikTok posts tagged #cerave have inspired 825.1M views—hundreds of millions more than the brand's competitors. Much of CeraVe's top-performing content references Hyram's ride-or-die loyalty to the brand, and celebrates the quality and affordability of the drugstore skincare company's products. Some Gen Z influencers even went so far as to tease consumers who favored more expensive, less effective options.
CeraVe Sees Surge in Conversation Around Affordability and Skincare Routines
CeraVe's low price point and reputation for quality haven't just made the brand a hit among TikTok teens: budget-conscious skincare bloggers are praising the brand's accessibility on multiple social platforms. From May 2020 to April 2021, mentions of #DrugstoreSkincare and #AffordableSkincare generated a respective $593.9k and $465.0k EMV, a drastic improvement from their $171.2k and $127.0k totals during the previous 12-month period. The brand saw an even more substantial rise in content that highlighted influencers' daily skincare regimens: posts tagged #SkincareRoutine powered $2.7M EMV from May 2020 to April 2021 after pulling in $1.5M EMV over the preceding 12 months, a testament to Cerave's increasingly widespread popularity among self-care aficionados.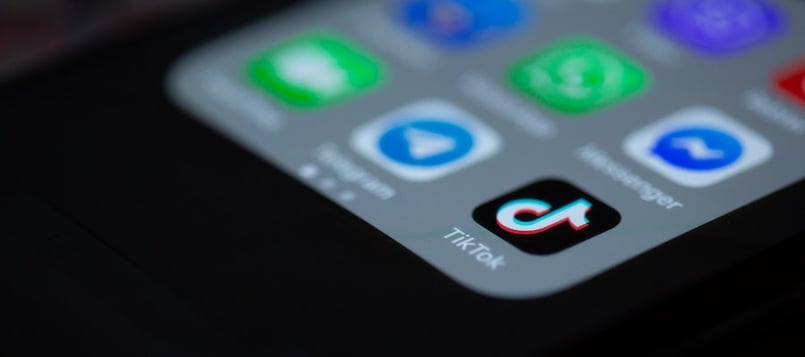 Beloved by Gen Z influencers, dermatologists, and deal-hunters alike, CeraVe has secured its status as one of the hottest names in TikTok skincare. What's more, the brand provides a shining example of effective influencer marketing strategies. Brands eager to replicate CeraVe's success can start by taking the following steps.
Celebrate Loyal Fans
Consistent advocates are the most valuable members of your influencer community. Content creators with longstanding connections to your brand not only tend to be genuinely invested in what you have to offer—rendering their endorsements more impactful—but also attract new fans through their authentic enthusiasm. Take special care to recognize influencers who continually post about you, and do what you can to sustain and strengthen these crucial relationships.
Tribe Dynamics' Ambassadors feature displays content creators' posting activity (the number of times an influencer has posted about your brand per month) for the past six months, helping you easily identify your most consistent champions and reward them for their loyalty.
Don't Underestimate TikTok's Power and Potential
Gen Z's favorite social media platform is no longer an emerging trend—it's wildly popular, an engine for instant stardom, and home to many users who aren't active on other channels. Tap into TikTok's growing relevance by including TikTok creators in your influencer outreach efforts, and inspiring them with campaigns that cater to the platform's playful energy.
Tribe Dynamics' TikTok tracking capabilities allow you to monitor and measure the impact of TikTok content created about your brand, so that you can better understand your footprint on the platform.
Prioritize Accessibility
The transformative events of the past year have made accessibility more top-of-mind than ever for influencers. While not all brands can, or should, maintain as low a price point as CeraVe, by taking a meaningfully inclusive approach to product design, messaging, and influencer marketing, you can take care not to alienate potential fans.
Use Tribe Dynamics' Discover feature to surface all the content creators who have previously mentioned your brand, making pre-existing affinity (rather than follower count or aesthetic) the foundation of your strategy for influencer discovery. By deciding whom to reach out to based on content creators' passion for your brand, rather than the perceived alignment of their image, you'll build a more inclusive influencer community, and set your brand up for long-term success by establishing partnerships that will stand the test of time.
To learn more about how top brands are leveraging TikTok, and what your brand can do to get in on the hype, download our TikTok Marketing Playbook.
Start building a winning TikTok strategy today!