Orchestrating a successful product launch is no easy task—especially in France, where a small, tight-knit influencer network means that an endorsement from a single prominent blogger can make or break a new release. However, several of 2019's top beauty brands demonstrated that when a high-quality product meets a passionate family of content creators, launch hype can dominate Instagram overnight.
Building off research from Tribe Dynamics' 2019 Year in Review report, we've outlined how three brands leveraged new products to power Earned Media Value (EMV) growth in France—and what you can take away to hone your 2020 launch strategy.

Fenty Beauty Sows Pre-Launch Enthusiasm For Pro Filt'r Instant Retouch Concealer
Leave it to Rihanna to tap France's hottest beauty gurus for a product drop. In January, the brand gifted its soon-to-be-launched Pro Filt'r Instant Retouch Concealer to influencers like YouTube powerhouse Sanaa El Mahalli (Sananas), who featured it in a high-impact "Total Look Rihanna" tutorial video. A social media sensation even before its official release, the concealer powered $681.5k EMV in January alone, nearly $300k more than any other Fenty Beauty offering. And the buzz didn't stop there: while the concealer saw its most impressive haul in January, it maintained momentum throughout 2019, netting $1.9M EMV from 92 content creators as Fenty Beauty's No. 1 product.

A Well-Executed Send Elevates Guerlain's La Petite Robe Noire Velours Eau de Parfum
While cosmetics products fit seamlessly within the highly visual world of social media, fragrance products often require a more creative marketing approach. Guerlain conquered this challenge in February, when it celebrated its La Petite Robe Noire Velours Eau de Parfum—a new riff on the iconic La Petite Robe Noire—with a send to popular fashion and lifestyle bloggers. Recipients like Zoé Tondut (@justezoe on Instagram) incorporated the fragrance into outfit content, praising the chic, feminine bottle as a perfect gift. Thanks partly to hype around the release, the La Petite Robe Noire line climbed from $443.8k EMV in 2018 to $735.1k EMV in 2019, winning shout-outs from 82 bloggers throughout the year.
Anastasia Beverly Hills Curates an Intimate Experience Around its Riviera Eyeshadow Palette
Marion Moretti (@marioncameleon on Instagram) might be best-known for her popular, 31-day series of Halloween makeup looks, but the special effects makeup artist is influencer royalty year-round. In March 2019, Anastasia Beverly Hills treated Marion to an intimate soirée in celebration of the newly launched Riviera Eyeshadow Palette, where the influencer had the opportunity to meet and interview brand founder Anastasia Soire. Thrilled by the exclusive, highly personalized experience, Marion authored four posts about the new palette, powering $166.5k EMV of its $1.5M EMV 2019 total and ranking as the highest-earning of the product's 102 influencers.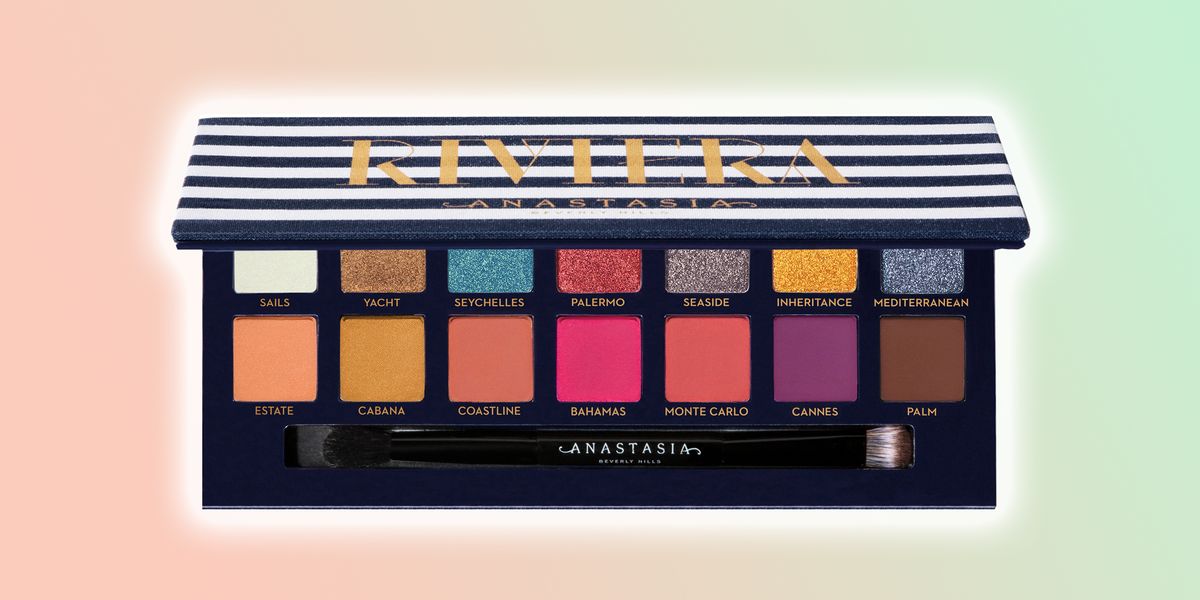 While launch buzz can put new products in the spotlight, short-lived hype is hardly as valuable as sustained enthusiasm. In order to inspire long-term passion for successful releases, brands should seek to identify influencers who demonstrate an authentic affinity for these products, and nurture their interest via personalized sends, invitations to relevant events, or even collaboration opportunities. When excitement for a new product evolves into a lasting community of product loyalists, brands will continue reaping the rewards of a successful launch strategy long after the offering hits stores.
To view complete 2019 EMV data and rankings for France's top 10 beauty brands, download Tribe Dynamics' France Beauty 2019 Year-in-Review Report.