Any influencer marketing manager knows that building and maintaining an impactful earned media program is far from easy. Whether you work with thousands of content creators or just a few key influencers, monitoring around-the-clock conversations about your brand, and conducting thoughtful, targeted outreach to your community, can feel overwhelming. However, with the right set of tools, you can streamline content tracking, and activation planning, by zeroing in on activity among core groups of influencers.
Staying up-to-date on conversation among sets of influencers whose membership changes from one time period to the next is a common challenge faced by marketing managers. With Tribe Dynamics' new Saved Views feature, you can automatically aggregate posts from influencers who meet your predetermined set of properties—like micro-influencers, or your top Earned Media Value (EMV)-driving advocates—helping you run your program more efficiently and effectively. Saved Views allows you to customize or create new filters to monitor any non-static group of content creators that's important to your brand, and plan and report on targeted initiatives.
Here are three ways to optimize your always-on influencer strategy by tracking dynamic communities of content creators:
Strengthen Relationships By Celebrating Influencers' Milestones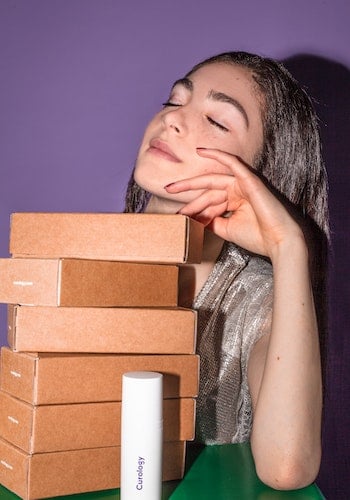 When it comes to strengthening your connections with fans, it's wise to focus on fostering mutually empowering relationships. Like brands, influencers are eager to expand their audiences and further their careers, so supporting them on their journey will help build rapport and keep you in their good graces. One way to let content creators know that you value their professional growth is by commemorating follower count milestones with personal gifts. However, most brands work with large communities of advocates, so keeping track of individual fans' achievements can feel nearly impossible.
To easily surface influencers who recently reached a follower milestone, you can create a Saved View in your Tribe Dynamics dashboard for content creators with audience sizes near a landmark figure. For example, to watch for influencers who just hit 100k followers, you could track content creators with between 95k and 105k followers. By monitoring activity among brand fans as they approach or pass career turning points, you can be the first to recognize their achievements, not only participating in a meaningful moment, but also signaling your ongoing investment in these influencers' success.
Swiftly Re-Engage Lost Fans
Influencer retention—that is, fostering sustained relationships with content creators—is the ticket to consistent growth in EMV and other community metrics. That's not just because your connections with influencers appreciate over time, as these influencers gain a deeper affinity for your brand and expand their own audiences, but also because maintaining existing partnerships requires far less work than building new ones. In order to keep content creators within your community, it's important to take note of influencers who have recently stopped mentioning your offerings, and promptly re-engage these lost fans.
To keep tabs on which content creators need a nudge, open the "Re-Engage" Saved View, which is preset in your Tribe Dynamics dashboard. This will display influencers with strong engagement rates who have not mentioned your brand over the past 30 days, but had done so within the 30 days previous to that, enabling you to conduct targeted outreach to members of this high-priority cohort before they lose interest entirely.
Seamlessly Report on Priority Content
All press may be good press, but when it comes to influencer mentions, chances are that some types of content count more to your brand than others. For example, if you're currently focusing on expanding your TikTok presence, you're probably especially excited to see creators shout you out on that platform. However, implementing an accurate and efficient system for tracking and reporting on your most impactful TikTok conversations can be a challenge—after all, many TikTok-native influencers often also post on Instagram, and vice versa.
You can circumvent this issue by setting up a Saved View for your top-performing TikTok content each month. This filter will automatically display the highest EMV-driving recent TikTok posts from influencers in your community, allowing you to seamlessly document your successes. Because Saved Views are customizable, you can even add your own parameters for EMV and engagement metrics based on what your team considers notable.
As your influencer marketing program scales, it's possible to engage the members of your community that matter most with deliberate actions that set your brand apart—both to content creators, and in terms of earned media performance. With Saved Views, you can choose to monitor the conversations you care about, helping your brand execute an always-on strategy without overloading your schedule.
To learn more about influencer marketing strategy from leading brands like Milk Makeup, Youth to the People, and Summer Fridays, check out our comprehensive Influencer Marketing Training and Certification Program.