It's 2021, which means fitness is a lifestyle. And athleisure (think versatile, comfy leggings and tanks that look just as good at the grocery store as at the gym) is here for it. Athleisure brands are rapidly gaining traction among bloggers; traditional activewear brands, maybe not so much. From February 2020 to January 2021, the top five athleisure brands by Earned Media Value (EMV)—Gymshark, Alo Yoga, Fabletics, Lululemon, and Alphalete—averaged a 37% year-over-year growth (compared to February 2019 to January 2020). In contrast, the top five activewear brands—Nike, Adidas, Puma, Reebok, and New Balance—averaged a 6% YoY uptick, suggesting influencers are increasingly opting for more fashionable and adaptable at-home workout digs. Here's how leading brands in both categories are moving the needle with winning influencer marketing strategies.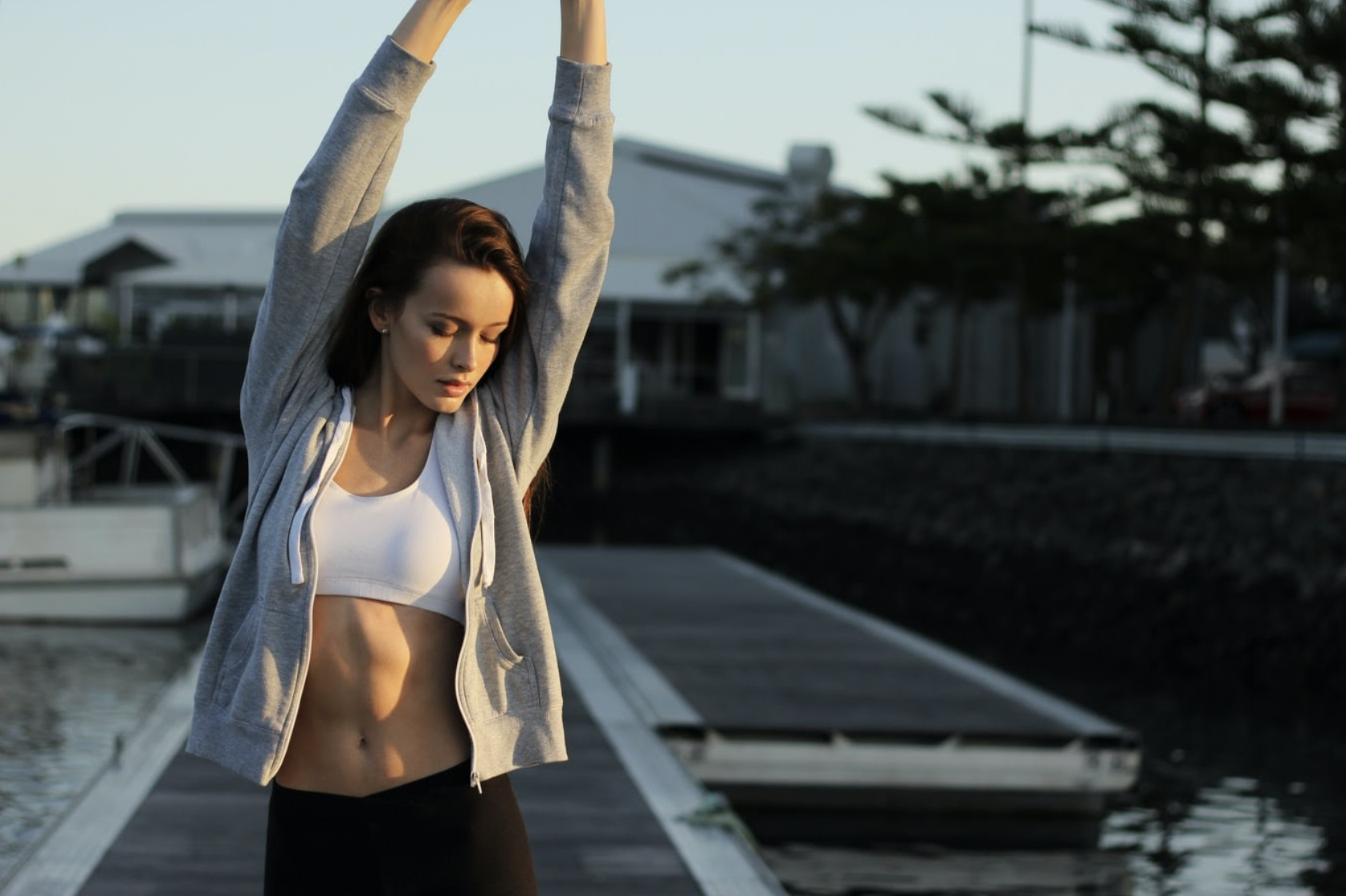 Athleisure Brands Build Sustained Relationships With Fitness Influencers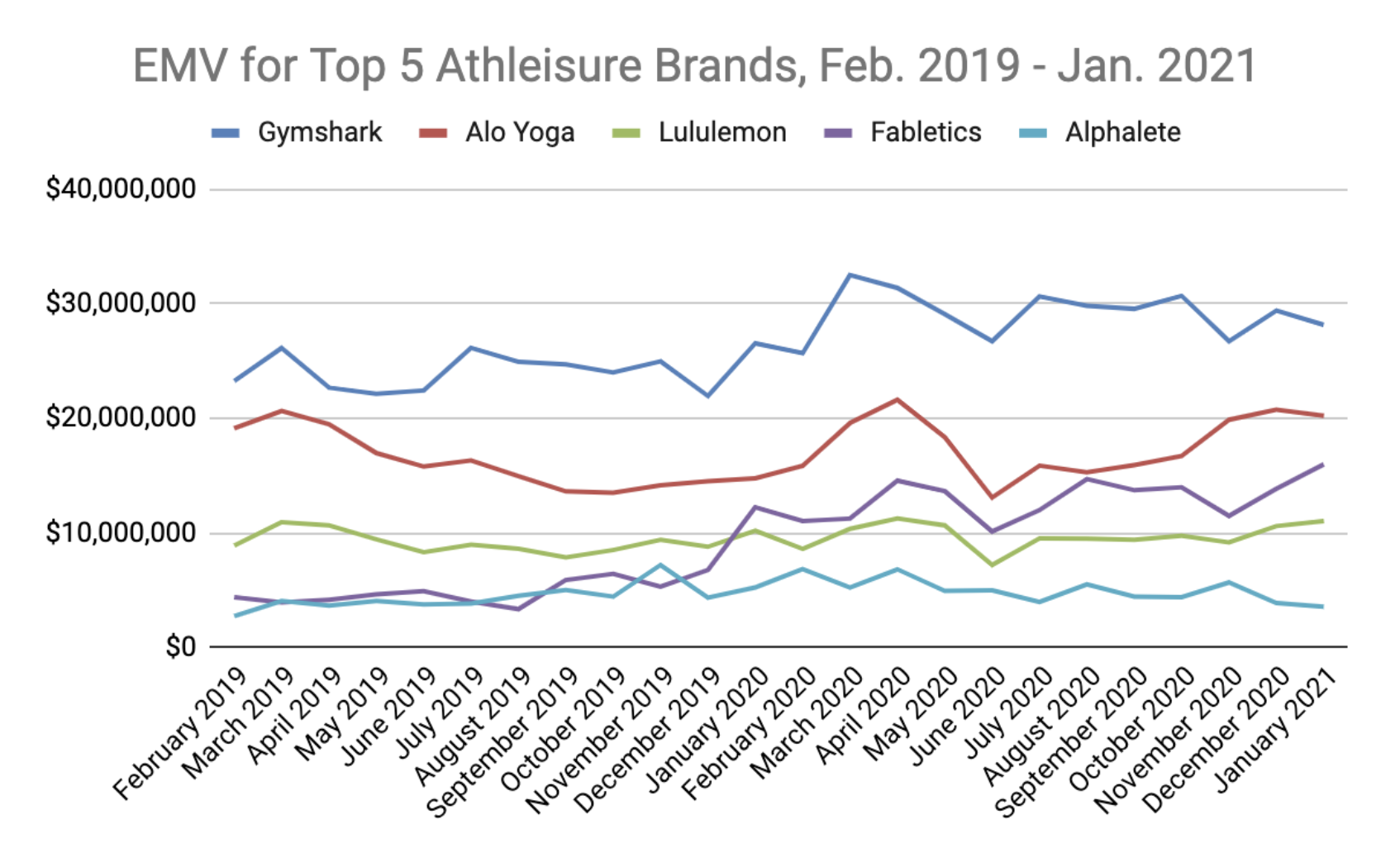 Sports Coverage and Sneaker Hype Drive Conversation About Top Activewear Brands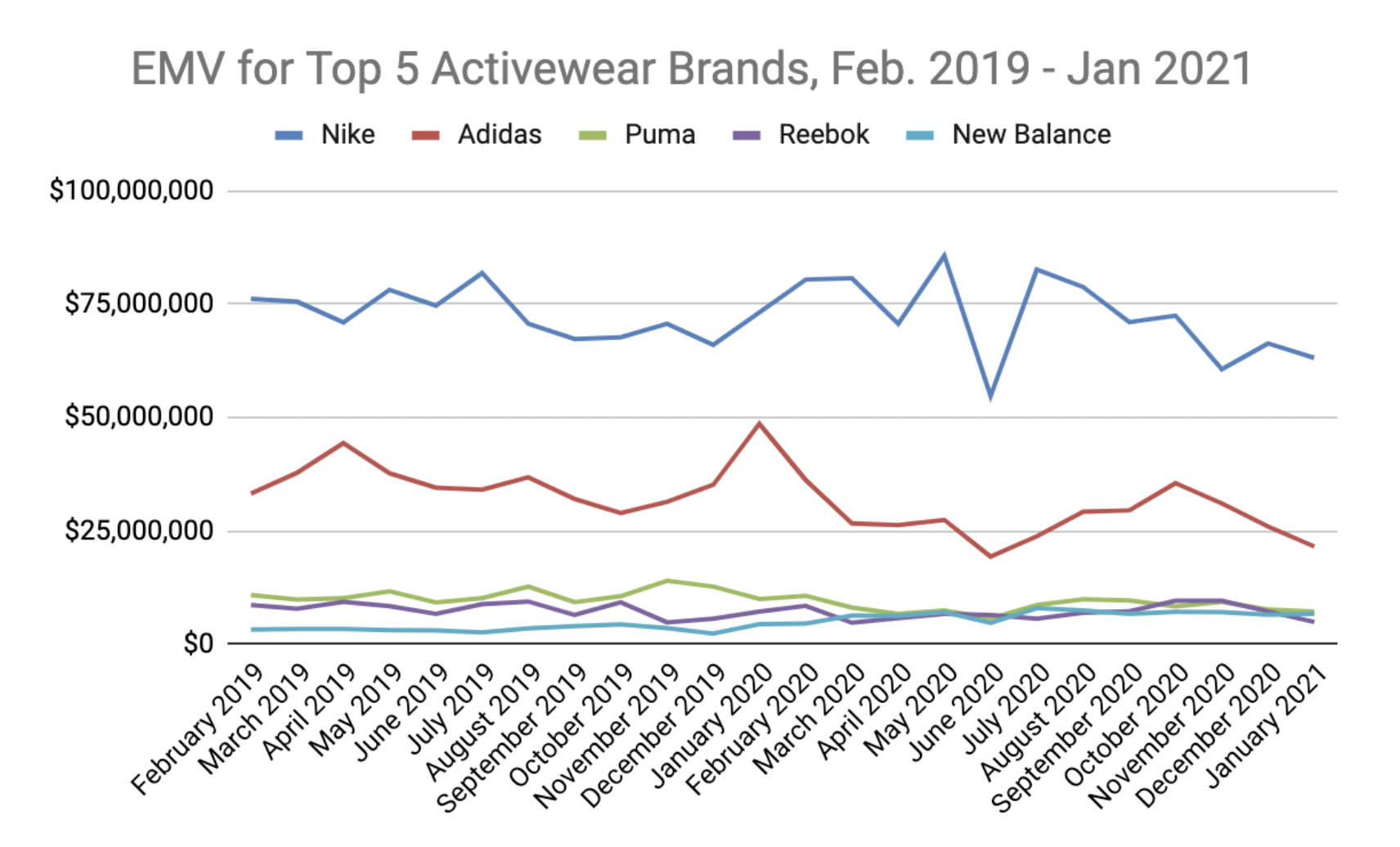 As wellness remains a hot topic for influencers and consumers alike, brands that help individuals stay active in style are well-positioned for continued success. To read more about how top athleisure brands are getting ahead on social media, download our Influencer Marketing Playbook for Health, Fitness, and Wellness Brands.