As we all navigated a "new normal" in April, fashion brands that would have otherwise enjoyed an overwhelming influx of (now-postponed) Coachella outfit content had to get a bit more creative to stir up influencer conversation. While the fashion vertical as a whole continued to see declines in Earned Media Value (EMV) this month, many top apparel and luxury brands stoked influencer enthusiasm—and achieved impressive EMV surges—through campaigns geared towards the stay-at-home climate. Here are some highlights.
Boohoo & Fabletics Inspire Content With Social Good Initiatives
With festivals cancelled to curb the spread of COVID-19, many Top 10 apparel labels experienced month-over-month EMV declines, averaging a -6% decrease. However, several rising brands bucked this trend with thoughtful social good initiatives.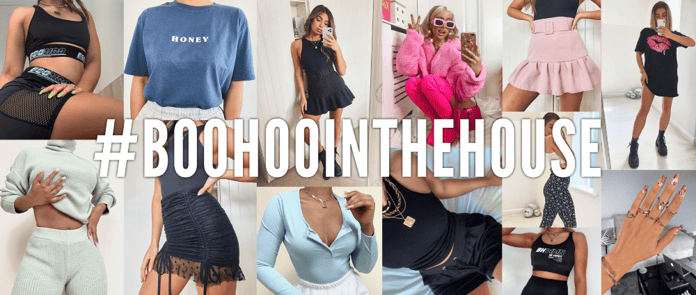 Influencer-favorite label Boohoo, for example, introduced its #BoohooInTheHouse social distancing campaign, encouraging bloggers to rep the brand in their at-home outfit content. The hashtag emerged as Boohoo's No. 1 April tag, contributing to the brand's overall 5% month-over-month EMV boost. Meanwhile, Fabletics enjoyed an impressive 24% MoM EMV increase, thanks to the launch of its limited-edition collaboration with singer Demi Lovato (@ddlovato on Instagram)—proceeds of which benefited the World Health Organization's COVID-19 relief fund. Lovato herself powered notable EMV for the line in promotional posts tagged #Demi4Fabletics, and ranked as the brand's top April EMV-driver.
Jacquemus & Fear of God Power Growth With Innovative Campaigns
While this month proved challenging for many luxury fashion labels (the top 10 brands averaged a 26% MoM decline), Jacquemus and Fear of God saw respective 25% and 66% EMV increases thanks to buzzy brand activations.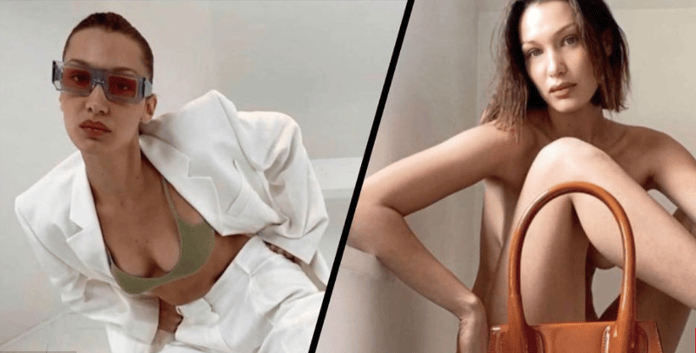 When you're looking to inspire online chatter, who better to turn to than the Hadids? Jacquemus celebrated its 10th anniversary in April with a trailblazing "Jacquemus at Home" campaign, featuring model Bella Hadid serving looks in a FaceTime photoshoot. The brand also featured in creative quarantine content from influencers like fashionista Leonie Hanne (@leoniehanne), who sported a tiny Jacquemus bag in her rendition of the viral #PillowChallenge trend. Outside the Top 10, streetwear brand Fear of God stoked enthusiasm by dropping its much-hyped sneaker collab with Nike. The release garnered significant attention from streetwear aggregators like Sneaker News (@sneakernews), which emerged as the brand's top April earner, while #Nike ranked as Fear of God's No. 1 hashtag this month.
It's clear that fashion brands, which have historically relied on in-person events to generate content creation, must pivot their influencer marketing strategies to keep up with the new stay-at-home economy—or risk getting left behind. To learn how much EMV these, and other, campaigns generated, and how influencer content and audience engagement continued to change in April, read our April COVID-19 Impact Study Update & Tribe Top 10.