Social media has become an irreplaceable tool for makeup and skincare enthusiasts to discover beauty brands and products, which means influencers are shaping the beauty ecosystem across the globe. In the U.K. in particular, bloggers championing unique aesthetics have inspired a wide range of distinctive beauty trends: soft glam, contouring, and spooky, special-effects makeup, to name a few. Here are five top U.K. beauty influencers on the pulse of the British makeup scene—and the brands they're fueling growth in Earned Media Value (EMV) for.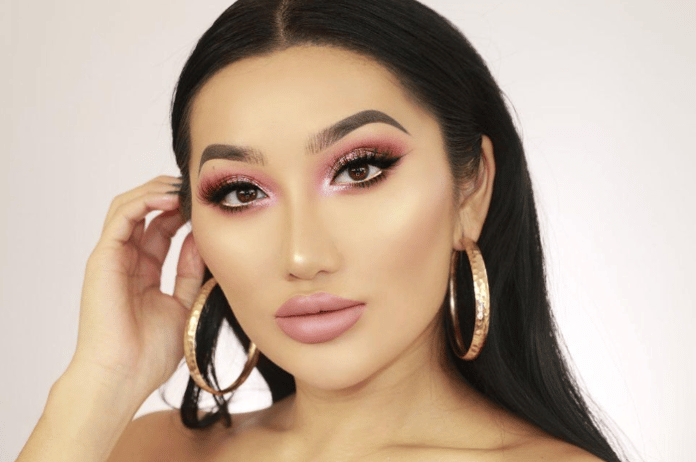 The Tutorial Authority: Thuy Le
Thuy wants you to laugh and look glam. The London-based influencer rose to fame with her comprehensive-yet-cheeky tutorial videos and honest product reviews, and now boasts an Instagram following of nearly 2 million. Thuy got her start as a MAC makeup artist and remains loyal to the brand's lip and complexion products, powering $3.5M EMV across 99 mentions from January to August 2019. Nowadays, Huda Beauty and Fenty Beauty products feature the most prominently in her signature soft glam looks: the beauty blogger contributed over $5M EMV to both brands' totals between January and August. And don't forget skincare: Thuy ranked as the top U.K. influencer for both Clinique and Tatcha with a respective $2.5M EMV and $2.1M EMV, incorporating a range of offerings from the two brands into her daily routines.
The Glow Guru: Nikki Patel
The makeup artist (and self-proclaimed foodie) has a killer contour game—and shares daily tips on how to get her glow. Thanks in part to her prolific Instagram presence, Nikki emerged as Huda Beauty's No. 1 EMV-driver from January to August 2019, generating $7.2M EMV by featuring offerings including the Easy Bake Loose Powder and Tantour contour and bronzer cream in a whopping 211 posts. And while she's a pro at caking it on, she's also all about cleansing: the top influencer favored Kiehl's products like the Midnight Recovery Botanical Cleansing Oil in her skincare content, driving $2.6M EMV for the brand across 77 mentions.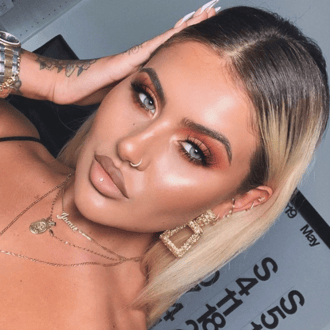 The Glam Rocker: Jamie Grant
The pierced and tatted up Scottish beauty blogger is the queen of punk rock glam. Formerly a department store makeup counter artist, Jamie now boasts over 1 million followers thanks to her spunky attitude and penchant for glitzy, full-face creations. The beauty influencer is a longtime champion of NARS, showcasing offerings like the Natural Radiant Longwear Foundation and Radiant Creamy Concealer in 111 posts from January to August 2019—including content from her July wedding—and powering $4.7M EMV as the brand's top-earning ambassador. Jamie also ranked among the top U.K. influencers for MAC and Maybelline, contributing $3.2M EMV and $1.6M EMV to their respective totals.
The Life of the Party: Tusharne Senior
Effortlessly effervescent, the British beauty blogger can rock any shade of eyeshadow. Tusharne spends a lot of time at the club, but when she stays in, she shares her makeup techniques in tutorial videos, mixing accessible brands like ColourPop and NYX Professional Makeup with prestige labels like Huda Beauty and Fenty Beauty. And with over 500k followers, this party girl is a force to be reckoned with: from January to August, the influencer generated a respective $2.7M EMV, $1.3M EMV, $2.5M EMV, and $2.2M EMV for the four brands.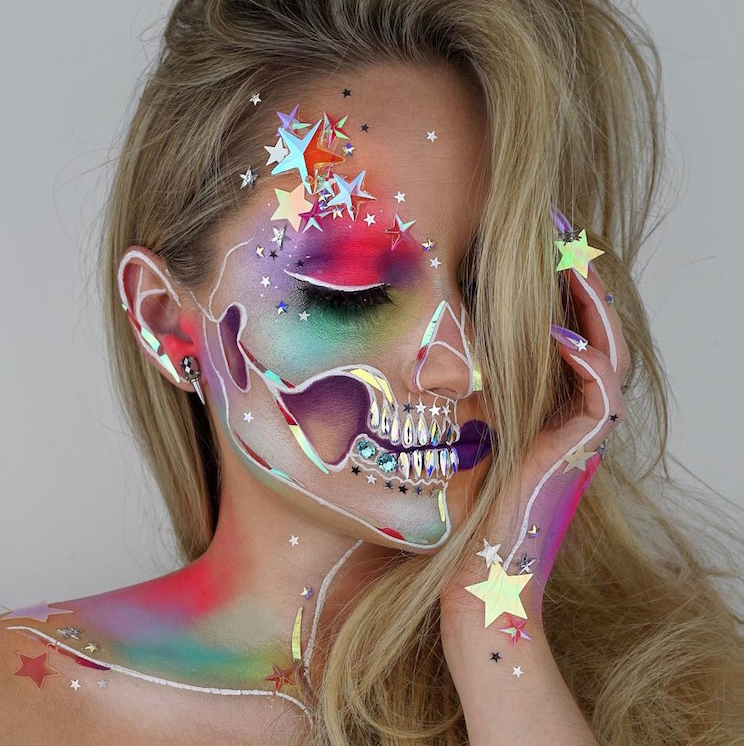 The Chameleon: Vanessa Davis
The special effects makeup artist, who goes by "the Skulltress," is notorious for her elaborate—and often haunting—transformations. As her moniker suggests, skulls feature heavily in Vanessa's creations, but they're hardly the limit. Medusa? She's done it. The Great Wave of Kanagawa? Original choice, but O.K. Given her theatrical looks, it's no surprise that Vanessa's go-to brand is performance makeup brand Mehron Makeup, which she powered $2.6M EMV for across 57 posts from January to August 2019. The beauty influencer also frequented NYX Professional Makeup and Kat Von D Beauty, inspiring $2.1M EMV and $1.5M EMV for the respective brands across 42 and 33 pieces of content.
As influencers become integral to the U.K. beauty conversation—and instrumental to brand success—these trendsetters are playing a leading role in the future of the space. But clout is just one metric to weigh when seeking to partner with bloggers: authentic affinity and a history of brand loyalty are also cornerstones of a brand-influencer relationship. These bloggers are just a few key players in an ever-changing market, but for now, there's no doubt they're bonafide U.K. beauty royalty.
To stay up-to-date with the latest U.K. beauty industry trends, download our September UK Beauty Tribe Top 10.