In 2021, influencer marketing is a global industry. And while content creators are continuing to set the pace for beauty in the U.S., the U.K.'s close-knit influencer community means that individual bloggers play an even larger role in driving earned media for brands across the pond. To help beauty brands better understand the U.K.'s influencer economy, and illustrate the rewards of building mutually beneficial relationships with content creators, we've highlighted five top U.K. beauty influencers and the brands they're driving momentum for on social media.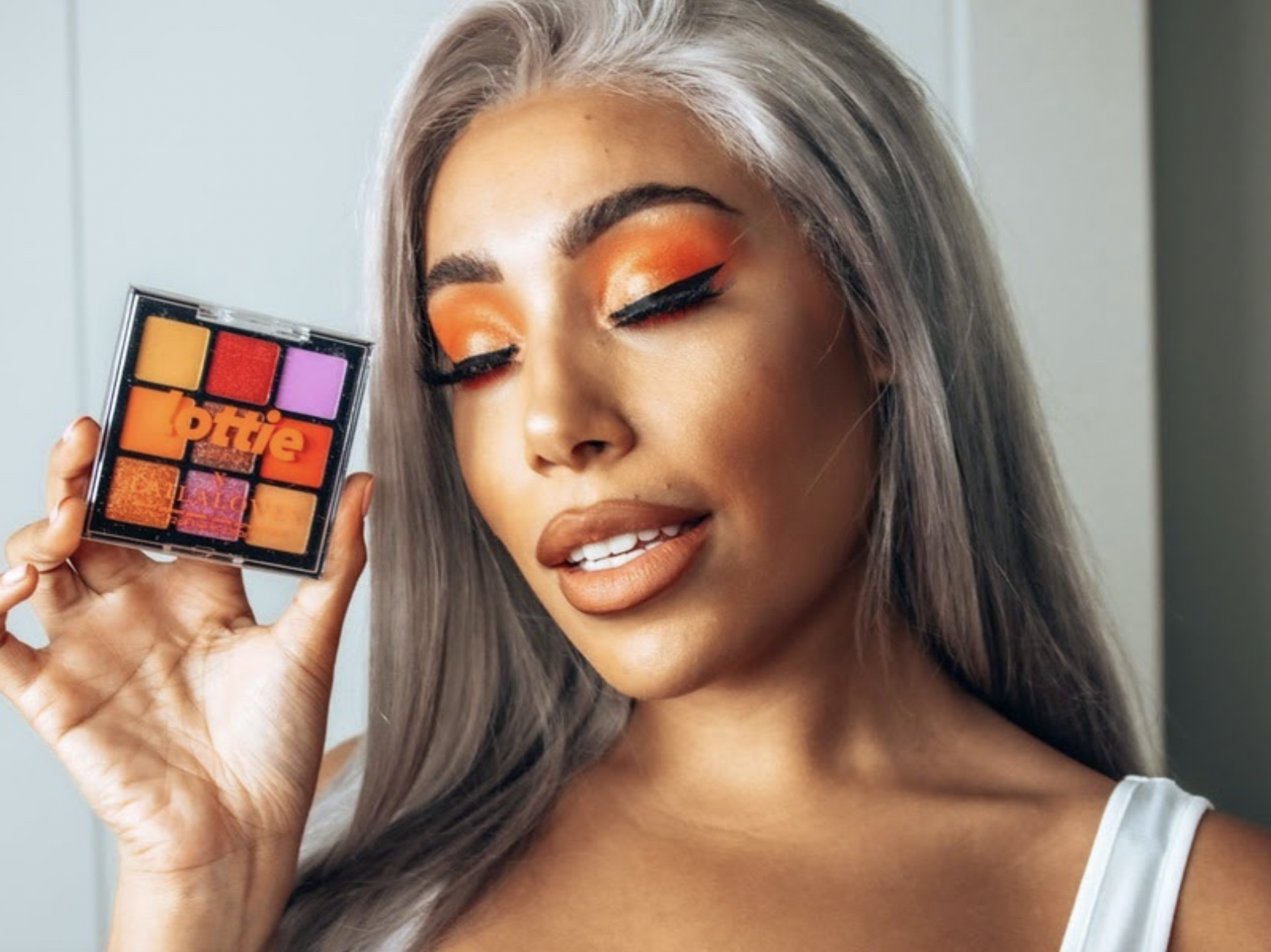 The Collab Queen: Laila Swann and Lottie London
With her casual-chic style and penchant for colorful makeup looks, it's easy to understand why Laila (@lailaloves on Instagram) has emerged as one of the U.K.'s top beauty influencers. Laila favors a wide range of brands in her positive, sun-kissed Instagram content, but has proven an especially valuable advocate for Lottie London. After Laila endorsed the brand's Blush Crush in March 2020, Lottie London teamed up with the influencer on two April-launched neon eye palettes, which sold out practically overnight.
Following the blockbuster success of their first collab, the brand partnered with Laila on a full collection featuring eye, lip, and complexion products, which dropped in September 2020 to widespread influencer acclaim. Altogether, the Lottie x Laila Loves line won mentions from 113 content creators from March 2020 to February 2021, powering $2.7M of Lottie London's $27.3M EMV, and contributing to the brand's 119% year-over-year growth. Laila herself generated $1.1M EMV across 103 mentions during the time period monitored as one of Lottie London's top earners, a testament to the benefits of empowering influencers with opportunities for collaboration.
The Artist: Leigh Easthope and Pat McGrath Labs
Known for his avant-garde and SFX makeup looks, which range from abstract art pieces to spooky skulls, Leigh (@easthope_fx) can be counted on to fill your Instagram feed with eye-catching, one-of-a-kind content. Given the intricacy of his creations, it's not surprising that Leigh is discerning when it comes to choosing makeup, but one brand he stands by is Pat McGrath Labs: the U.K. beauty influencer consistently works his magic with a range of the brand's products, including the Clear Vinyl Gloss and Skin Fetish: Sublime Perfection Concealer.
Notably, Leigh's connection to the brand has deepened over time, with his $631.3k EMV via 27 posts from March 2020 to February 2021 proving a sizable improvement upon his $211.7k EMV via 13 posts in the preceding 12 months. The content creator's heightened activity speaks to the importance of building sustained relationships with influencers, as these connections tend to appreciate in value. Boosted by Leigh's contributions, Pat McGrath Labs accrued $18.1M EMV across 6.6k posts during the time period monitored, enjoying respective 38% and 28% year-over-year growths in EMV and content volume.
The Rising Star: Erin Rose and The Ordinary
The Gen Z beauty influencer is famous for her Euphoria-inspired cut-creases, but makeup isn't Erin's only passion—she's also a bona fide skincare aficionado. From March 2020 to February 2021, Erin (@eeerinr on Instagram) shouted out The Ordinary in 27 posts, accounting for $738.2k EMV of the brand's $16.1M EMV and establishing her as one of its top three earners. In addition to routinely featuring the Serum Foundation in her signature colorful makeup looks, the U.K. beauty authority included offerings like the viral AHA 30% + BHA 2% Peeling Solution and 100% Organic Cold-Pressed Rose Hip Seed Oil in self-care tutorials, demonstrating that her affinity for The Ordinary runs deeper than a single product—a key attribute of lasting brand-influencer relationships.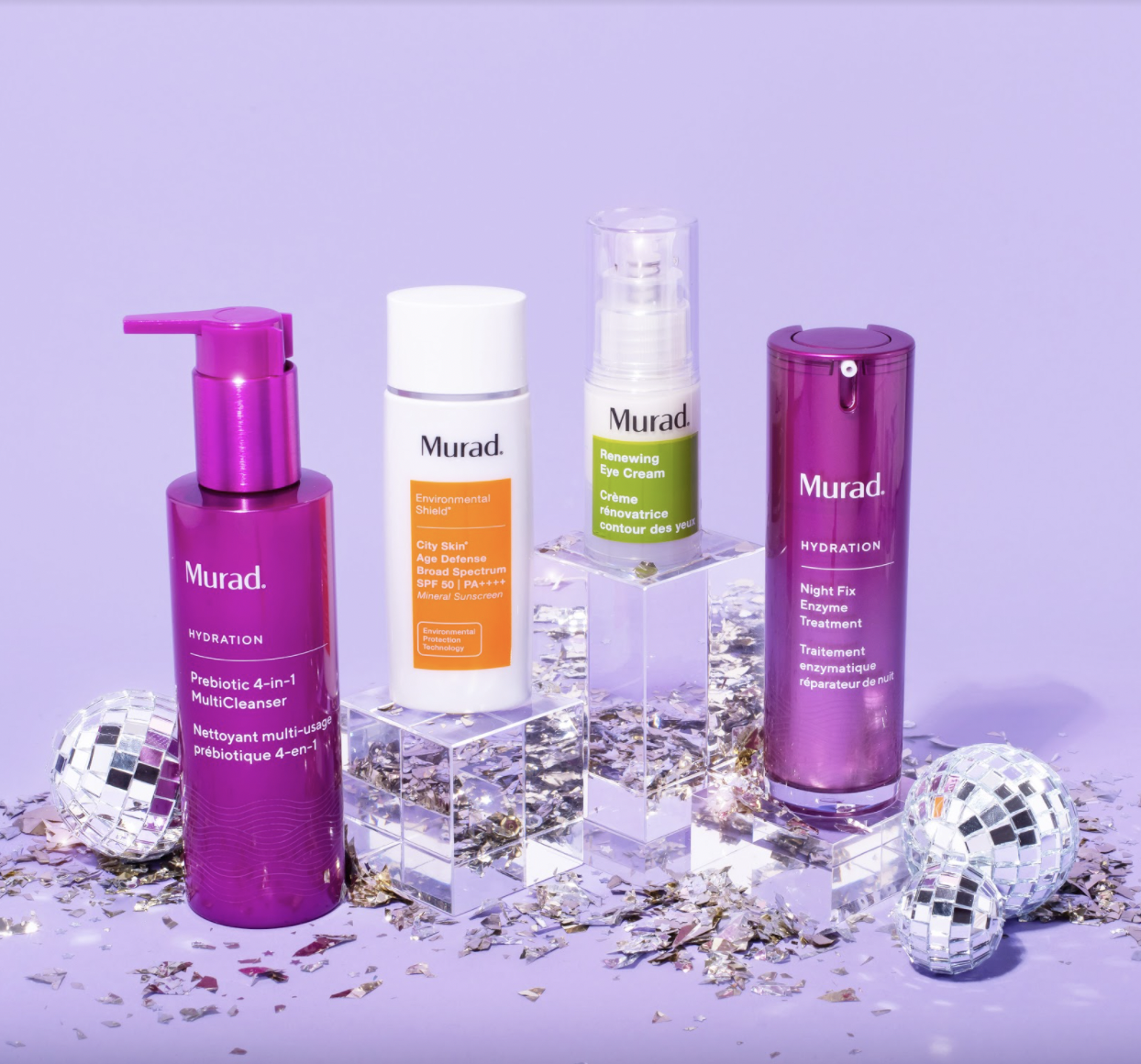 The Trusted Tutorialist: Nikki Patel and Murad
The makeup and skincare junkie, who creates daily Instagram tutorials for her 800k+ followers, just might be one of the most influential voices in the U.K. beauty community. Bolstered by heightened interest in self-care during lockdowns, Nikki (@nikkissecretx on Instagram) has emerged as a vocal champion of Murad, incorporating offerings like the Prebiotic 4-in-1 Cleanser and Nutrient-Charged Water Gel into soothing skincare routines.
While the beauty influencer has occasionally partnered with Murad on sponsored posts, including a promotion for the clean beauty brand's Vita-C product duo, the vast majority of Nikki's endorsements are organic—proof that her connection to Murad isn't tied to a paycheck. Additionally, by tapping a time-honored fan for paid activations, the brand guaranteed that the resulting content would feel genuine and compelling. Nikki ranked as Murad's No. 1 EMV-driver from March 2020 to February 2021, authoring 46 posts that inspired $971.7k EMV of the brand's total $13.7M EMV.
The Magician: Ophelia Liu and Danessa Myricks Beauty
When she's not studying fashion design, Ophelia (@in.templum.ophelia on Instagram) dabbles as a shapeshifter, using makeup to transform herself into a range of startling characters. Few brands have benefited from the U.K. beauty influencer's illusions as much as Danessa Myricks Beauty: Ophelia contributed $991.9k EMV of the brand's $10.6M EMV from March 2020 to February 2021 via 26 creations, many of which featured Danessa Myricks Beauty's hero Colorfix face paint collection. The artist's loyalty to the brand exemplifies the role that shared values play in influencer relationship-building. With an identity built on rule-bending and creative self-expression, Danessa Myricks Beauty's ethos aligns perfectly with Ophelia's own penchant for outside-the-box experimentation.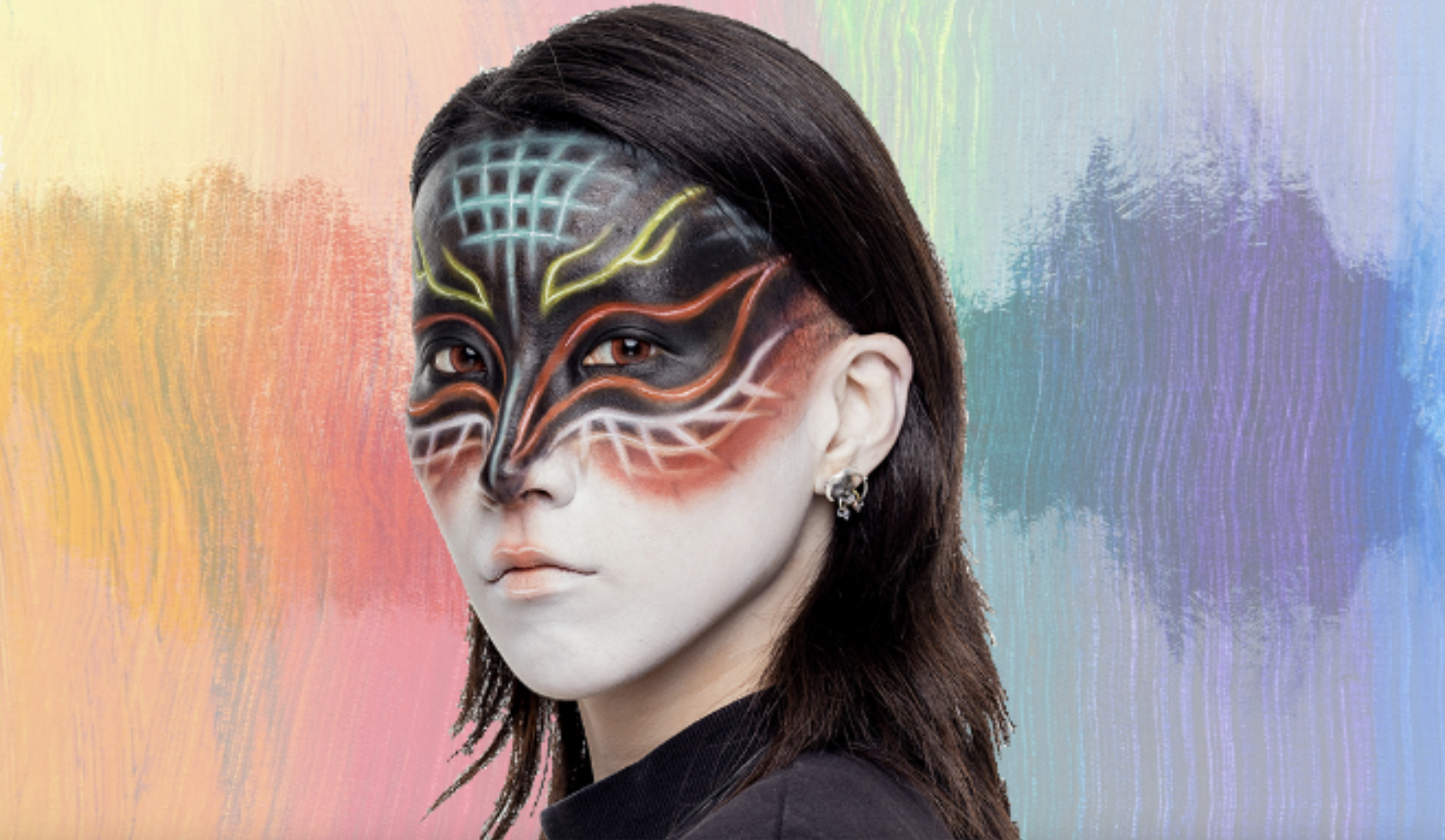 What Brands Should Know
These influencers may be superstars with large audiences, but brands can also build impactful relationships with lesser-known, up-and-coming content creators. The U.K. beauty community boasts passionate and prolific influencers with varied following sizes, all of whom play a key role in supporting the success of their favorite brands. Drawing on the above examples, here are a few key takeaways for brands looking to strengthen their ties to content creators.
Reward loyal influencers with opportunities for collaboration. By teaming up with a content creator on a new product or campaign, brands can help their fans increase their standing in the beauty community, resulting in mutually empowering partnerships.
Prioritize long-term relationships. Brand-influencer relationships tend to become more valuable over time, as content creators develop deeper brand affinities. Make an effort to consistently re-engage your supporters with thoughtful product sends and other gestures that keep your brand top-of-mind.
Brand loyalty trumps product loyalty. While beauty influencers might champion your hero product, your most impactful fans have a connection to your brand that extends beyond specific items. Actively work to turn product affinity into brand affinity by creating opportunities for content creators to try out a wide range of offerings.
Tap time-honored fans for paid activations. The most successful sponsored campaigns feature influencers who are genuinely passionate about a brand. When planning a paid initiative, select participants who have a proven track record of sharing organic, enthusiastic brand endorsements.
Work with influencers who align with your values. It might seem intuitive, but shared values play an integral role in sustaining authentic, impactful brand-influencer relationships. Knowing what your brand stands for, and clearly articulating your mission, are necessary steps towards attracting content creators with similar priorities.
Want to learn more about influencer marketing best practices?