Instagram is where fashion trends are born in the social media age, and behind every viral look is a community of bloggers who live for the next evolution of style. From haute couture to athleisure, fashion influencers are running the game—so fostering relationships with the right trendsetters can be the key to a brand's success. Here are some of the top fashion bloggers driving Earned Media Value (EMV) for July's buzziest luxury and apparel brands.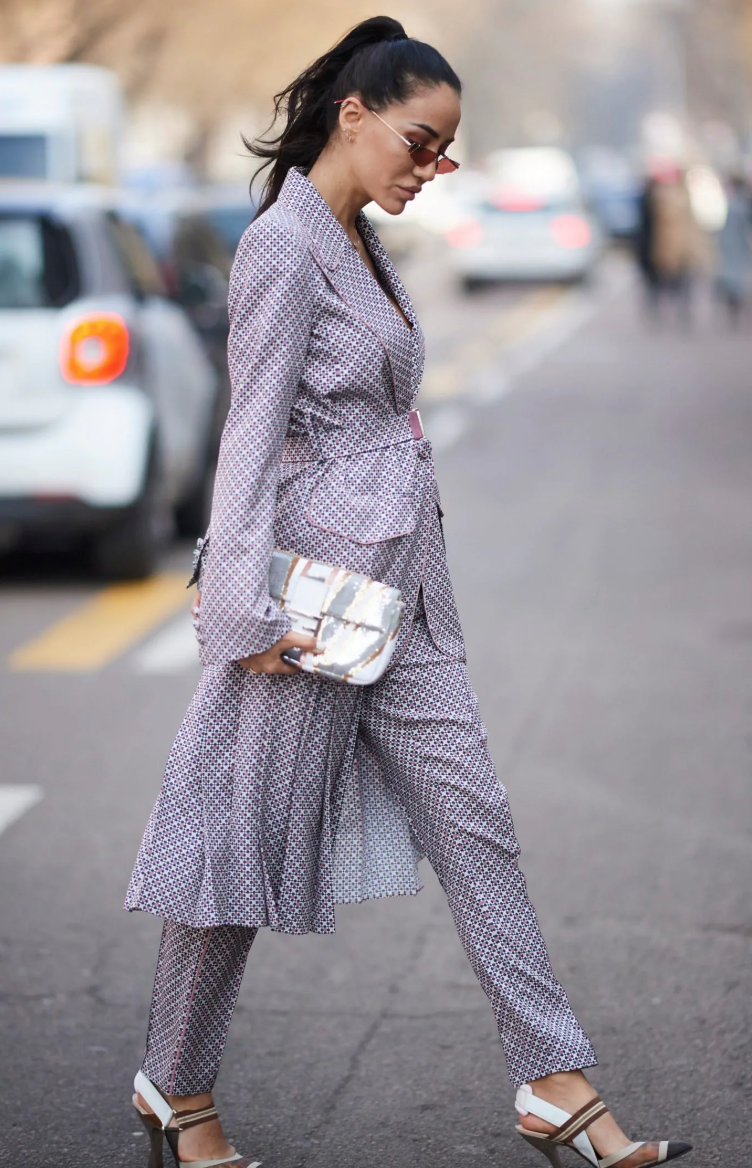 The Jet-Setter: Tamara Kalinic (@tamara on Instagram)
The Serbian-born, London-based luxury enthusiast brands herself as a "dream chaser"—and with a lifestyle that includes jet-setting from Paris Fashion Week to Capri, she's living a dream, all right. In July, Louis Vuitton invited Tamara—who might just be one of today's most popular fashion bloggers—to tour the brand founder's historic home in Paris, curating an intimate experience the content creator called "one of the best days of my career." (It also didn't hurt for the brand to throw in a Capucines handbag.) Moved by the gesture, the influencer mentioned Louis Vuitton in 12 posts over the month, powering $222.7k EMV as one of the brand's three highest earners. Tamara also favored Prada and Balenciaga in organic outfit content, generating a respective $271.1k EMV and $102.2k EMV for the two luxury houses.
The Fitness Fiend: Dolly Castro Chavez (@missdollycastro on Instagram)
Dolly spends a lot of time in leggings—specifically, Bars and Branches, which (NBD) she founded—and when she's not working out, she cleans up nice. The fitness and fashion influencer is a champion of Fashion Nova, and powered $642.7k EMV for the apparel giant in July across content showcasing the brand's swimwear and jeans. PrettyLittleThing is another mainstay in her wardrobe: Dolly consistently flaunted dresses and beachwear from the brand in her summery getups, ranking among its top five earners with $576.1k EMV.
The Gen Z Wunderkind: Kalani Hilliker (@kalanihilliker on Instagram)
Kalani rose to fame on Lifetime TV's Dance Moms, but now she's running her own show: the 18-year-old dancer and social media star is among Gen Z's biggest fashion bloggers. Last month, Kalani proved particularly fond of Gucci, frequenting bags and jackets from the brand in content from Paris Haute Couture events and her Beverly Hills home. Given her powerhouse status, it's no surprise Kalani placed among Gucci's top three EMV-drivers in July with $433.5k EMV. And that's hardly the only luxury label in her closet: the influencer also flaunted pieces from Dior, Louis Vuitton, and Saint Laurent (YSL), driving a respective $243.1k EMV, $179.9k EMV, and $83.6k EMV for each brand over the month.

The Couture Queen: Caroline Daur (@carodaur on Instagram)
Caroline is the kind of fashion influencer you can't imagine in sweatpants. The German-born globetrotter has a taste for luxury, and no problem scoring invites to Fashion Week's most exclusive events. In July, the blogger flew to Paris for Valentino's Haute Couture show before dropping by the Coliseum in Rome for the debut of Fendi's Fall 2019 Couture collection. Judging by her Instagram, both her and her wardrobe are immune to jet lag. In all, Caroline generated $240.2k EMV for Valentino and $128.5k EMV for Fendi as a top earner for both brands.
The Personality: De'arra Taylor (@dearra on Instagram)
De'arra may have achieved stardom thanks to her and boyfriend Ken's relatable (and hilarious) YouTube vlogs, but on Instagram, her style is no joke. Last month, the influencer couldn't get enough of Fashion Nova, highlighting a range of swimwear, dresses, and accessories while chronicling the couple's vacation in the Seychelles. In all, De'arra generated $669.7k EMV for the brand across five posts as one of its most influential fashion bloggers.
Of course, these are only a few of the fashionistas shaping style right now. Instagram is crowded with up-and-coming fashion enthusiasts eager to influence, and partnering with smaller-scale content creators can be just as impactful as working with famous fashion bloggers. But where clout is concerned, this squad certainly ranks among July's best-dressed.
To read more coverage of the latest fashion trends by Tribe Dynamics, download the July Apparel TTT.