Fashion is cleaning up its act. Spurred by concerns about climate change, luxury and apparel brands, from Stella McCartney to Patagonia, are increasingly winning praise for their sustainably sourced materials and ethical labor practices. And for many brands, less waste means consumers want more. That's because the activists driving the ethical clothing movement aren't just in the streets—they're on Instagram, generating Earned Media Value (EMV) for the labels they champion. Here are five environmentally friendly clothing brands that sustainable fashion influencers are wearing to make an impact.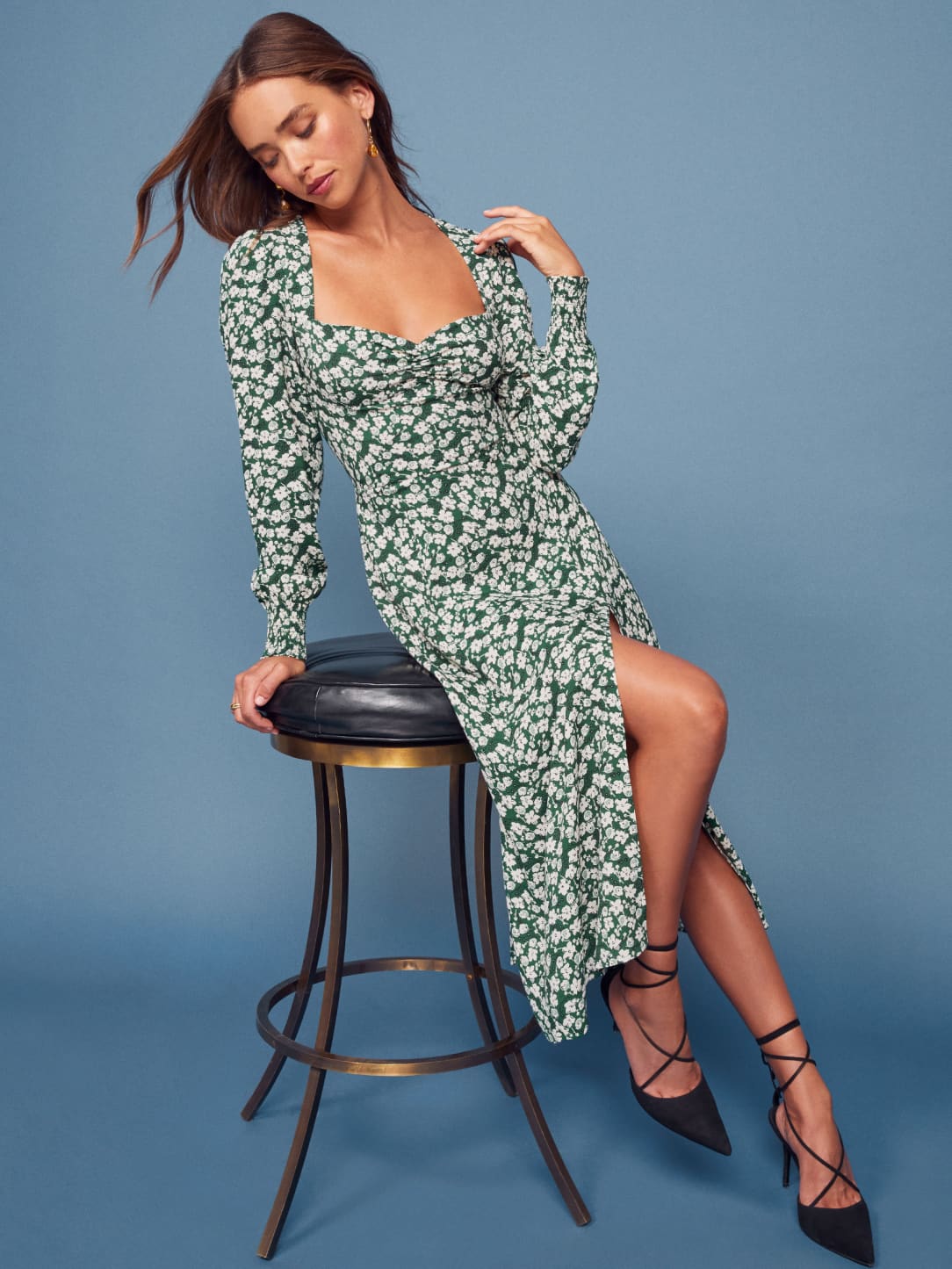 Reformation
Inspiring Influencers With Transparency
Reformation is on a mission to make sustainability sexy. The ethical fashion brand, which details precisely how much water and carbon dioxide is used to manufacture each article of clothing, doesn't slack when it comes to style. And influencers are all about it: in H1 2019, over 50 content creators mentioned Reformation in posts tagged #SustainableFashion, which powered $288.5k EMV as one of the brand's top 5 hashtags. A sizable $80.1k EMV of this total came from eco fashion blogger Valeria Hinojosa (@waterthruskin on Instagram), who flaunted Reformation pieces in eight posts highlighting her environmentally conscious lifestyle. In all, the brand inspired $25.3M EMV from 1.8k content creators in H1 2019, enjoying a 4% EMV growth and a 22% community size increase compared to H1 2018.
Stella McCartney
Reimagining Luxury Fashion
Luxury doesn't always have to mean excess. Stella McCartney, a longtime animal rights activist and the OG ethical fashion advocate, has used recycled fabrics and eschewed fur in her designs since founding her label in 2001. This February, McCartney took her commitment to sustainability one step further with the #ThereSheGrows campaign. For each person who dedicated a tree as part of the campaign, the fashion house vowed to make a donation to rainforest conservation nonprofit Canopy Planet. Bolstered by A-list advocates such as Kris Jenner and Leonardo DiCaprio, #ThereSheGrows powered $1.1M EMV in H1 2019 as one of the brand's top hashtags. Stella McCartney also featured in organic content from ethical clothing bloggers like Tania Gabriela (@sustainablystylish on Instagram), with total mentions of #Sustainability generating $207.6k EMV of Stella McCartney's $21.9M EMV H1 total.

Everlane
Putting Ethics First
Built on the notion of "radical transparency," Everlane invites consumers to look into every step of its manufacturing process, from the locations of its factories to the cost of materials, labor, and transportation. The conscious clothing brand is a mainstay in the wardrobes of sustainable fashion influencers such as Jules Hunt (@omandthecity on Instagram), who sported Everlane's minimalist chic apparel in an impressive 31 pieces of content ($86.1k EMV) throughout H1. Altogether, 31 bloggers mentioned Everlane in content tagged #SustainableFashion ($126.0k EMV), while 18 featured the brand in posts tagged #EthicalFashion ($68.7k EMV). Thanks partly to enthusiasm for its values-driven practices, Everlane's EMV surged 63% from H1 2018's $8.6M EMV to $14.0M EMV in H1 2019 .
H&M
Merging Affordability With Sustainability
When it comes to taking steps to protect the planet, fast fashion doesn't usually come to mind. H&M is beginning to break that mold with its #HMConscious line, manufactured with 100% regenerated nylon fiber. The apparel giant has also pledged to reduce waste more broadly, and plans to transition to 100% sustainable cotton by 2020. And bloggers are on board: in April, the brand unveiled its latest #HMConsciousExclusive ($744.2k EMV in H1) collection with a party in LA, inspiring Instagrams from top fashion influencers like Sabina Socol and Sinead Crowe. Thanks partly to hype around the event, #HMConscious scored mentions from 41 content creators in H1, generating $547.1k EMV of H&M's $128.1M EMV total. Content mentioning H&M tagged with #SustainableFashion accrued $116.2k EMV from 33 bloggers.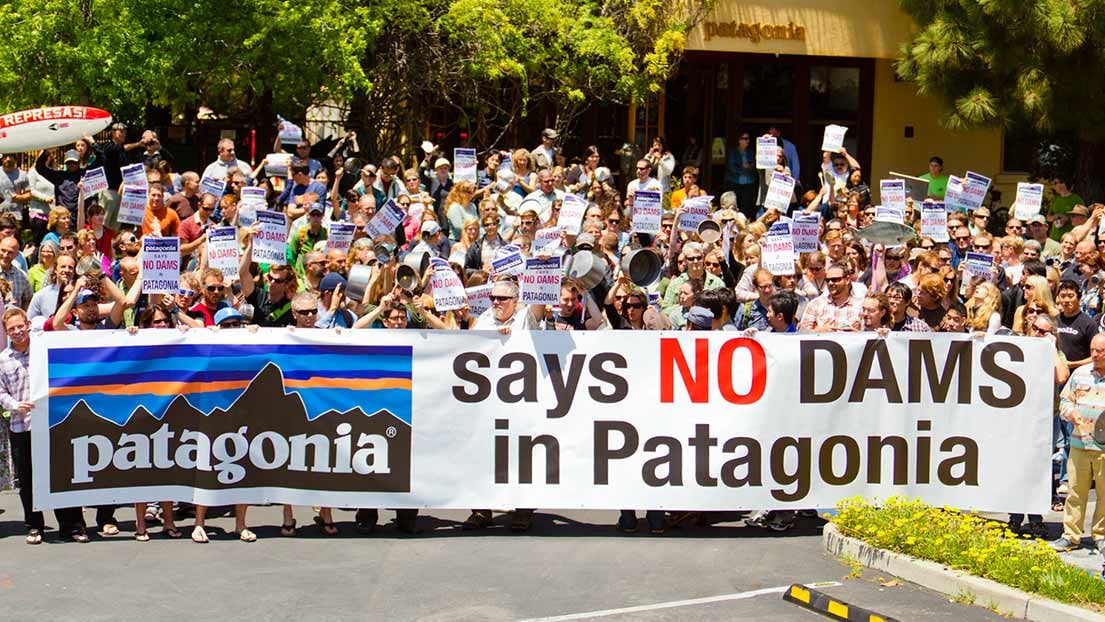 Patagonia
Leaving No Trace
Patagonia was built by, and for, outdoor enthusiasts—so it's no surprise that the sportswear label has a stake in keeping the earth clean. For decades, Patagonia has donated 1% of its profits to grassroots conservation organizations. Additionally, the brand's environmental mission is baked into its business practices: Patagonia uses sustainably sourced and recycled fabrics, and encourages consumers to send in worn out apparel for repair or recycling to reduce waste. Patagonia's comfy, durable pieces aren't just popular among die-hard outdoor adventurers—the brand is also a favorite among eco fashion bloggers like Francesca Smith (@frankvinyl on Instagram). Altogether, Patagonia collected $5.3M EMV in H1, growing 7% year-over-year.
Of course, the criteria for what counts as sustainable fashion are constantly evolving, and brands must navigate a host of factors—from the sourcing of materials to the treatment of factory workers—to be considered ethical. But as more and more influencers and consumers take a stand on climate change and other environmental and social issues, one thing is for sure: conscious clothing is more than just a trend.
To read more coverage of the latest fashion trends by Tribe Dynamics, download our August Luxury TTT and our August Apparel TTT.