It's #HotGirlSummer, which means your Instagram feed is probably brimming with bikinis and one-pieces. But with more and more up-and-coming beachwear brands vying for influencer attention, there's never enough room in the pool for everyone. So how are top swimsuit brands cutting through the noise?
Let's take a look at how four swimwear labels—Monday Swimwear, Solid & Striped, Summersalt, and YouSwim—embraced distinct influencer marketing strategies to engage fashion bloggers and outperform their competitors in Earned Media Value (EMV) this summer.
(Looking for a 2020 update? Read about the 4 Instagram Swimwear Brands To Watch in Summer 2020 here!)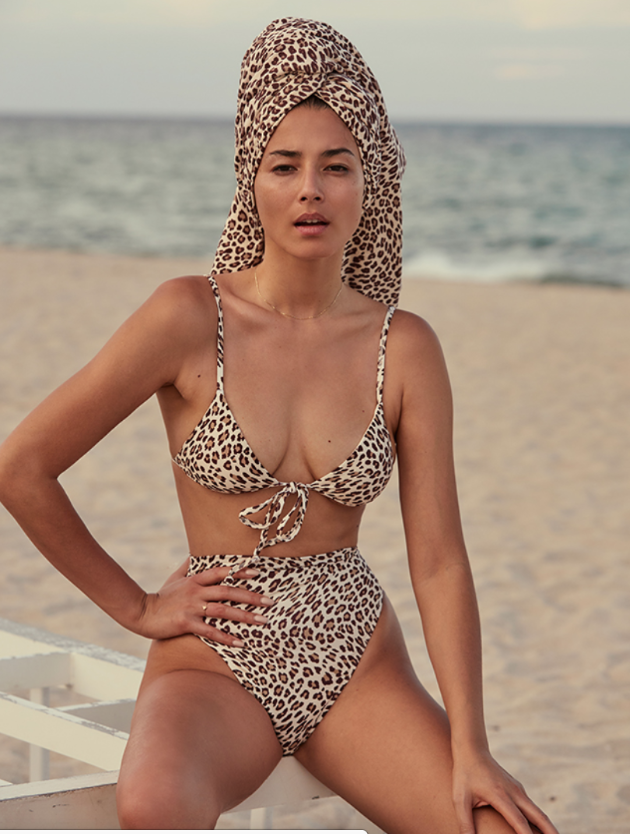 Monday Swimwear Suits Up Bloggers for Summer Glam
Have you checked out Desi Perkins' beach getups lately? Then you're probably familiar with Monday Swimwear, Natasha Oakley's chic, trendy, and hot-as-hell swimsuit line. Throughout June, the beachwear brand leveraged its relationships with Insta royalty like Desi and Patricia Bright, who touted its bikinis in various sun-soaked locales (Cabo and coastal Greece, to be specific). Thanks partly to its bevy of A-list fashion bloggers, Monday Swimwear closed June with $1.2M EMV, boasting a 35% month-over-month growth.
Solid & Striped Wins Praise With Old-School Prestige
Solid & Striped is the brand of swimwear for beachgoers who use "summer," the verb. The label, which features sets inspired by destinations like Montauk and Nantucket, featured prominently in vacation Instagrams from models including Yovanna Ventura and Rachel Cook.
Solid & Striped also enjoyed attention from fashion influencers who sported its vintage-inspired offerings in #ltkit and #ltkswim content, which generated $103.2k EMV and $70.7k EMV, respectively, as two of the swimsuit brand's top five hashtags. Altogether, Solid & Striped closed June with an impressive $1.7M EMV.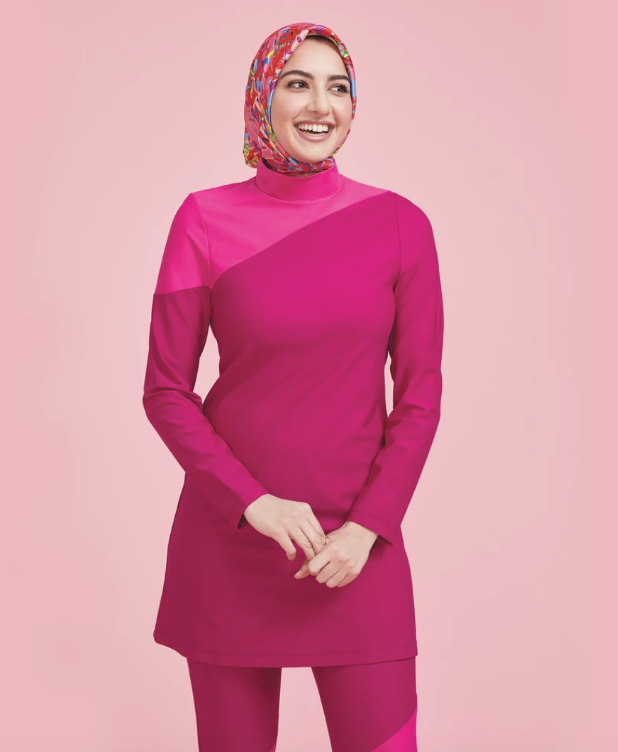 Summersalt Empowers Swimwear Influencers Through Inclusivity
If there's a trend, Summersalt is already ahead of it. The brand is a champion of size-inclusive clothing, with influencer and body-positivity advocate Courtney Quinn (@colormecourtney on Instagram) gushing that "their suits make me feel comfortable and confident in my own skin." Maternity one-piece? They've done it.
In June, Summersalt made waves by debuting its first-ever fully covered swimsuit, drawing acclaim from modest fashion blogger Summer Albarcha. And listening to your audience pays off—the swimwear brand pulled in $1.3M EMV over the month, up 46% from May.
YouSwim Surges Ahead by Changing the Sizing Game
Skeptical of the "one-size-fits-all" shtick? YouSwim might make you think again. The up-and-coming beachwear brand—which promises buyers "the most comfortable swimsuit ever"—has engineered pieces that fit seven sizes in one. The brand powered an impressive 788% month-over-month growth by scoring shout-outs from prominent fashion influencers like Jeannette Odgen (@shutthekaleup) and Madeline Lu, who highlighted its stylish, minimal offerings in timely vacation pics. In all, YouSwim collected $93.6k EMV in June.
By September, we might be over beach Instas. But right now, #EveryBodyIsABikiniBody, and these brands' shared commitment to building—and nurturing—relationships with swimwear influencers has set them ahead.
To read more coverage of the latest apparel trends by Tribe Dynamics, download the June Apparel TTT here.