Who can resist shiny, new makeup? In February, several top brands in the U.K. and France galvanized the beauty community with product launches that bloggers couldn't stop talking about. Here are a few recent releases that took over YouTube and Instagram—and the influencer marketing strategies that contributed to their Earned Media Value (EMV) success.
NARS Gets in on "No-Makeup Makeup" Trend With Afterglow Collection
Dewy, "no-makeup makeup" looks have dominated Instagram, and NARS has noticed. The brand's February-launched Afterglow collection, which comprises warm, neutral-toned eye, lip, and complexion products, proved an influencer favorite: in the U.K., the collection won over popular beauty bloggers like CC Clarke (@ccclarke on Instagram) and Sammi Jefcoate (@sammijefcoate), who showcased their glowy makeup creations in posts tagged #NARSAfterglow. And in France, content creators like Maroua Bekkouche (@thedollbeauty) rushed to feature the range after receiving it in PR packages from the brand. Hype around the release contributed to NARS' 21% month-over-month EMV growth in the U.K., and 39% MoM EMV increase in France.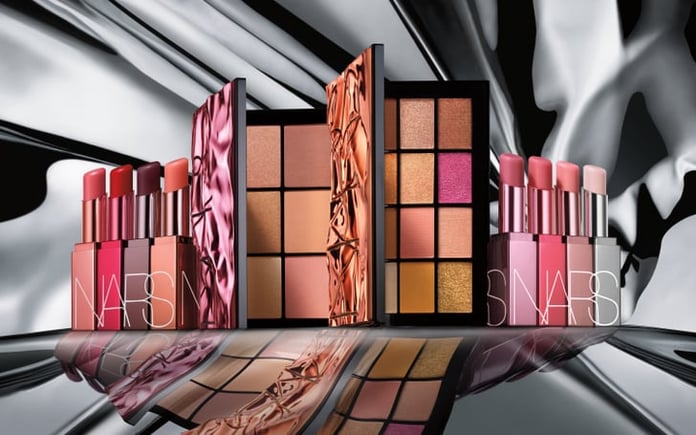 Armani Beauty Fêtes New Luminous Silk Concealer in Milan
Armani Beauty turned 20 in February with fanfare, inviting U.K. and French bloggers to Milan to celebrate its anniversary as well as its newly released Luminous Silk Concealer. Notable attendees included U.K. YouTuber Amelia Liana, a longtime fan of the brand's hero Luminous Silk Foundation, and French blogger Jodie (@jodielapetitefrenchie on Instagram), both of whom chronicled the lavish experience. Buoyed by buzz around the launch—and brand milestone—Armani Beauty's EMV exploded 167% month-over-month in France, and rose 12% MoM in the U.K.
Sephora Collection Debuts Second Sananas Collab
Anyone familiar with the French influencer space knows that Sanaa El Mahalli (@sananas2106 on Instagram) is online royalty, so it's no surprise that the beauty guru's latest collaboration with Sephora Collection—which comprised two eye palettes and a brush set—was nothing short of a blockbuster. The brand owed 30% of its February EMV haul to content tagged #SephoraCollectionxSananas, thanks largely to Sanaa herself, who shared images from her jungle-themed promotional photoshoot.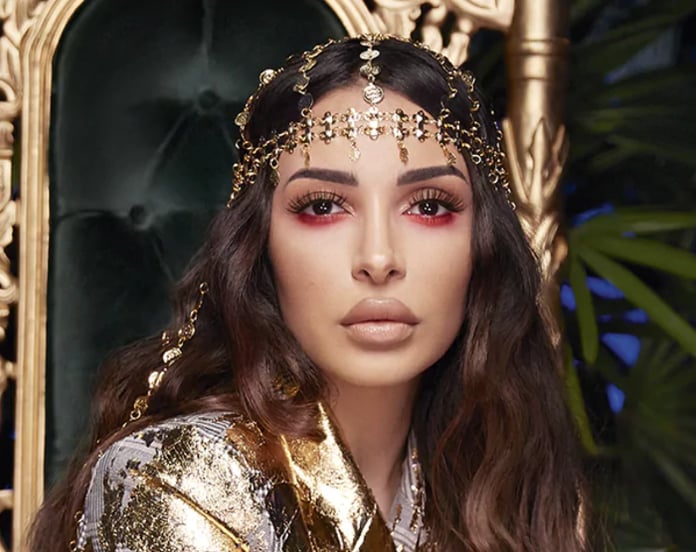 Maybelline's New Falsies Lash Lift Spurs High-Impact Giveaways
With its latest launch, it's clear that Maybelline is looking to solidify its standing as the drugstore mascara go-to. The brand sent its new Falsies Lash Lift Washable Mascara to French beauty gurus like Maya (@mayadorable on Instagram), who sparked enthusiasm around the new offering by running giveaways for their followers. #FalsiesLashLift drove more EMV for Maybelline France than any other hashtag with $346.6k EMV from 25 content creators, fueling the brand's 10% month-over-month EMV growth.
Quality products are the No. 1 way to win over influencers, and with the new year well underway, beauty enthusiasts in the U.K. and France have more options than ever to curate eye-catching makeup looks. To read about the latest developments in beauty—and access even more data and insights on the top EMV-driving U.K. and France beauty brands—download our February EMEA Tribe Top 10!