Beachy getaways aren't an option in the stay-at-home economy, but fashion and fitness bloggers aren't letting that stop them from soaking up the spring sun in their backyards. And they're doing it in style, thanks to a wide range of influencer-savvy swimwear brands. Here are just a few of the labels we'll be keeping our eye on this summer, and the strategies they're using to stoke excitement and power Earned Media Value (EMV) as the days get longer.
Solid & Striped Features in Organic Fashion Content
Known for its trendy bikinis, the swimwear brand boasted $2.9M EMV in Q1, thanks largely to organic enthusiasm among its fans. In January, Solid & Striped saw a flurry of vacation content, as jet-setting influencers fled winter weather to bask in tropical locales like Turks and Caicos. #Vacation ranked among the brand's top five hashtags with $41.2k EMV, all of which was generated in January. But when travel plans went out the window, the brand continued to enjoy a steady stream of outfit posts from fashion bloggers: #LikeTKIt proved Solid & Striped's No. 1 tag in Q1 with $59.7k EMV from nine influencers, while #LTKSwim collected $36.8k EMV via seven content creators.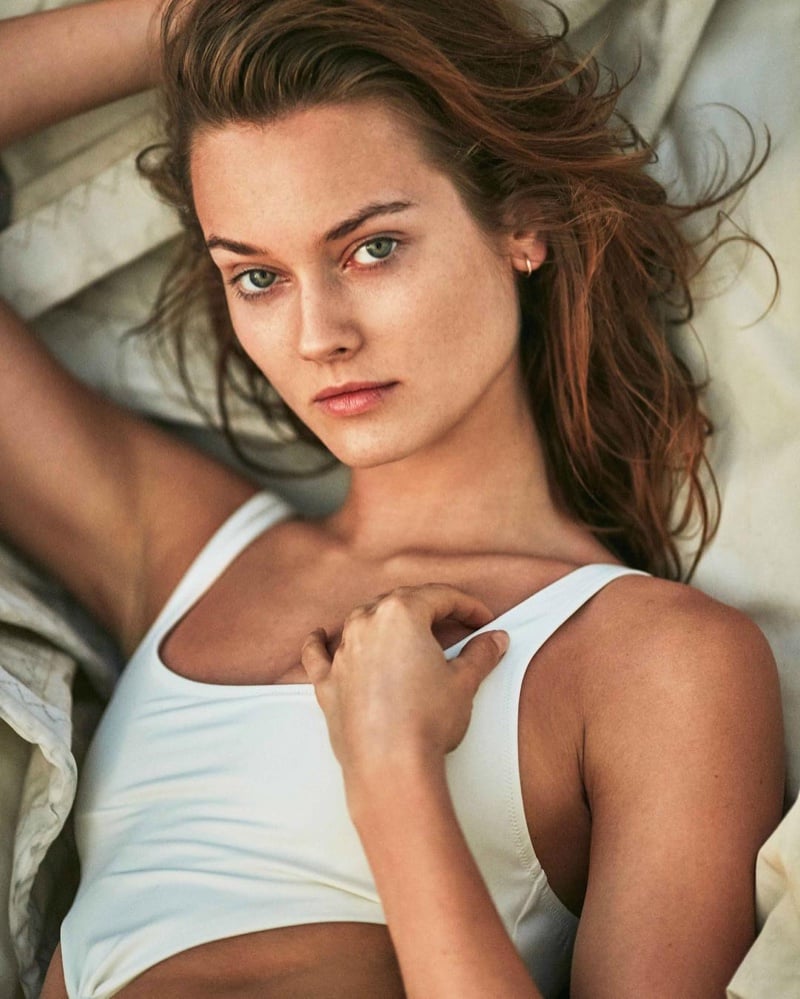 Summersalt Invigorates Community With #GoSummersalt Campaign
Summersalt surged ahead 135% quarter-over-quarter, closing Q1 with $1.7M EMV. The brand activated its influencer network by inviting fashion and lifestyle bloggers like Christine Andrew (@christineandrew on Instagram) to share discount codes in partnered outfit posts tagged #GoSummersalt. A total of 19 content creators participated in the campaign, helping #GoSummersalt accrue $306.0k EMV as Summersalt's No. 2 tag after #LikeTKIt. While a portion of #GoSummersalt content revolved around travel early in the quarter, enthusiasm for the initiative sustained through March, as bloggers like Caralyn Mirand (@CaralynMirand on Facebook) shared throwback vacation posts and flaunted pieces from the brand while tanning in their backyards.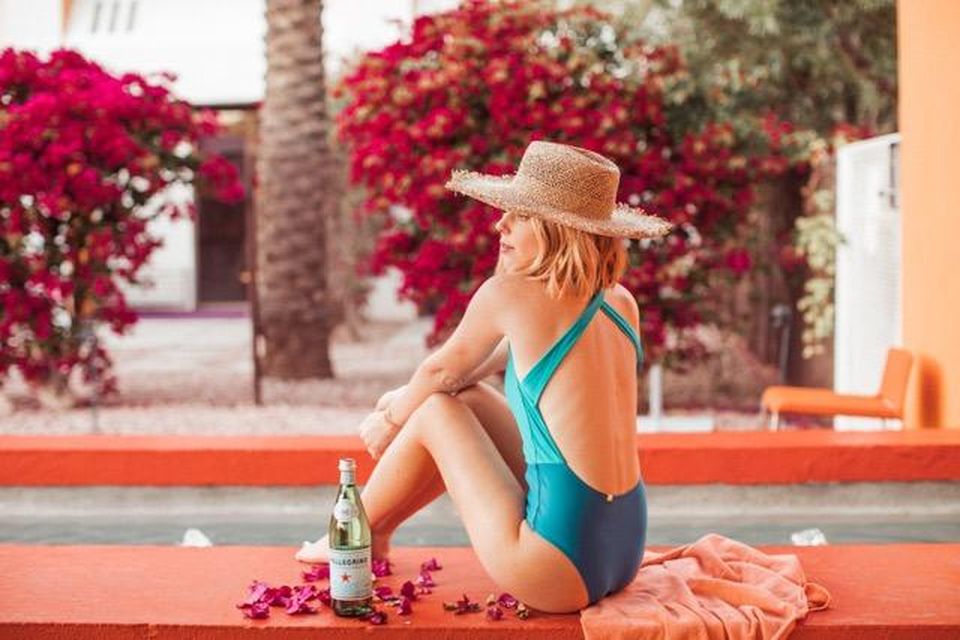 Speedo Enjoys Boost From Fitness Bloggers
Speedo collected $1.4M EMV in Q1, a 32% quarter-over-quarter increase. The brand continued to leverage relationships with influencer partners including "mostly shirtless" fitness blogger Clayton Paterson (@claytonpaterson on Instagram), who sported Speedo swim trunks atop a snow-covered mountain in January, as well as a throwback beach post in March. Other fitness enthusiasts, such as bodybuilder Mark Bell (@marksmellybell), also favored the brand in content chronicling their workout routines: #Fitness generated $204.0k EMV from 27 influencers in Q1 as Speedo's No. 2 hashtag after #Speedo (347.8k EMV).
YouSwim Promotes Social Distancing With #YouSwimFromHome Initiative
Despite its relatively small community of just 29 content creators, YouSwim—which touts its sustainably-made, seven-sizes-in-one bikinis and one-pieces as "the most comfortable swimsuits ever"—exploded 121% quarter-over-quarter, collecting $194.4k EMV in Q1. In March, the brand encouraged social distancing by tapping micro-influencers like Paige Auber (@vacillavi on Instagram) to showcase swimwear in at-home outfit posts tagged #YouSwimFromHome, which collected $6.9k EMV from four bloggers as one of the brand's top three hashtags. Like many swimwear brands, YouSwim also featured in travel content earlier in the quarter: the brand's top earner, Gen Z blogger Vienna Skye (@viennaskye), generated $30.5k EMV via two posts from her trips to Las Vegas and Orlando, Florida.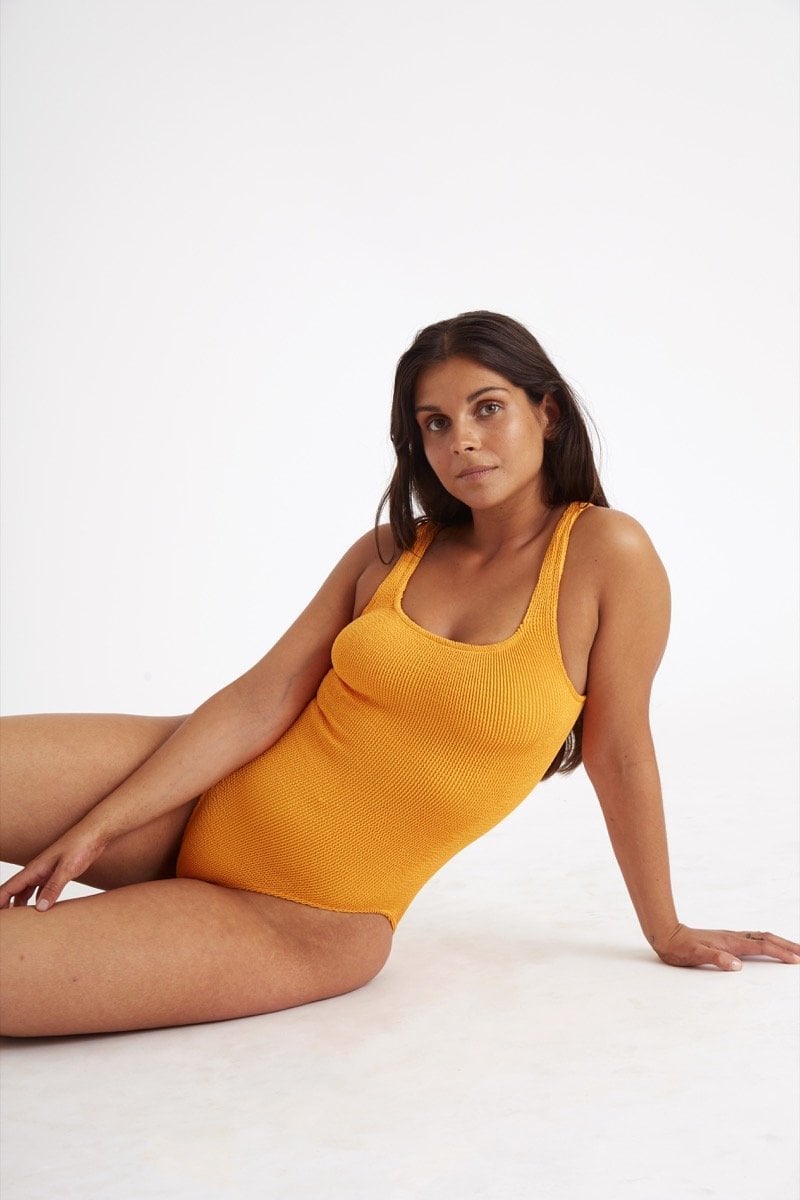 Most of us aren't going swimming anytime soon—but that doesn't mean bloggers are putting their bathing suits in storage. From backyard tanning to bedroom bikini pics, influencers are continuing to showcase swimwear from home, and strategic brands are reaping the rewards in EMV. To read more about how fashion and beauty brands are continuing to nurture influencer relationships in the stay-at-home economy, read our COVID-19 Influencer Marketing Impact Study & March Beauty and Fashion Rankings.
News flash! We're holding a major event: Join us on May 13 for a full day of enlightening (virtual) talks and panels of experts from industry-leading brands like Milk Makeup, Tatcha, Olaplex, Huda Beauty, The North Face, and many more! Register below—you definitely won't want to miss this!