Summer is here, and more of us are beginning to venture outside our homes to enjoy a well-deserved dose of sunshine. But the turbulence of 2020 won't easily be forgotten, and neither will the indelible mark it left on the beauty industry. While we can anticipate some pre-pandemic norms returning (who else is excited to wear bold lipstick again?), other trends like influencers' and consumers' renewed emphasis on self-care, might just be here to stay. And while we've covered the self-care movement's impact on skincare extensively, it's also gone hand in hand with the rise of bodycare: that is, the cleansers, lotions, and serums beauty influencers are embracing for not only their complexions but their entire bodies.
Several bodycare brands stepped into the influencer marketing game strong last year, and many have continued to maintain momentum amid re-openings. Here are three high-growth brands we'll be watching in 2021.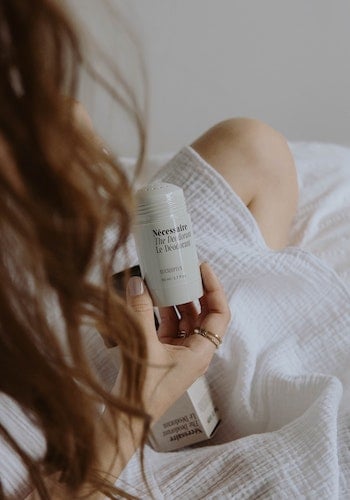 Nécessaire's Chic, Clean Beauty Products See Support From Brand Advocates
As bodycare has emerged as a growing priority for beauty influencers, it's become clear that content creators want to treat their bodies to the same quality products that they use on their faces. So it's no surprise that many of the same trends that have fueled growth for skincare brands, such as clean ingredients and chic packaging, have also factored into the success of leading bodycare brands.
Take Nécessaire, which offers safe, sustainable cleansers, exfoliators, and moisturizers in bottles sleek enough to make your shower rack Insta-worthy. From May 2020 to April 2021, the clean beauty brand powered $18.5M EMV, a 165% year-over-year EMV surge fueled by a 216% YoY growth in community size (2.7k influencers) and a corresponding 351% YoY surge in content volume (15.5k posts). Nécessaire owes its rapid rise in part to its partner program: a total of 277 content creators, from lifestyle influencers like Tessa Barton (@tezza on Instagram) to skincare authorities like Vi Lai (@whatisonvisface) featured products like the top-earning The Body Wash ($1.4M EMV) in self-care posts tagged #NecessaireAdvocate, which garnered $3.6M EMV as Nécessaire's No. 1 hashtag over the past 12 months.
Frank Body Wins Over Lifestyle Influencers With Coffee-Based Bodycare

If Nécessaire is the reigning queen of clean bodycare, Frank Body is the brand's silly, sexy younger sister. The Australian bodycare company, known for its eco-friendly, coffee-based scrubs, is on a mission to make shower time fun and funny: the copy on its hero Original Coffee Scrub reads, "Guess what? You'll be naked in one minute," while its Perky Sculpting Body Hydrator comes in a plastic coffee cup labeled, "Butt first, coffee."
Frank Body's conscious product development and comedic sensibility have won over beauty influencers such as Sarah Landry (@thebirdspapaya on Instagram), who consistently mention the brand in self-care posts tagged #TheFrankEffect: the general-use hashtag garnered $2.2M EMV from 332 content creators from May 2020 to April 2021. Altogether, Frank Body inspired $13.1M EMV from 1.9k influencers during this time frame, enjoying respective 59% and 87% year-over-year increases in EMV and community size. A substantial portion of the conversation about the clean beauty brand revolved around the Original Coffee Scrub, which accrued $900.6k EMV as Frank Body's No. 1 offering.
Gen Z Influencers Rally Around Truly Beauty's CBD Beauty Products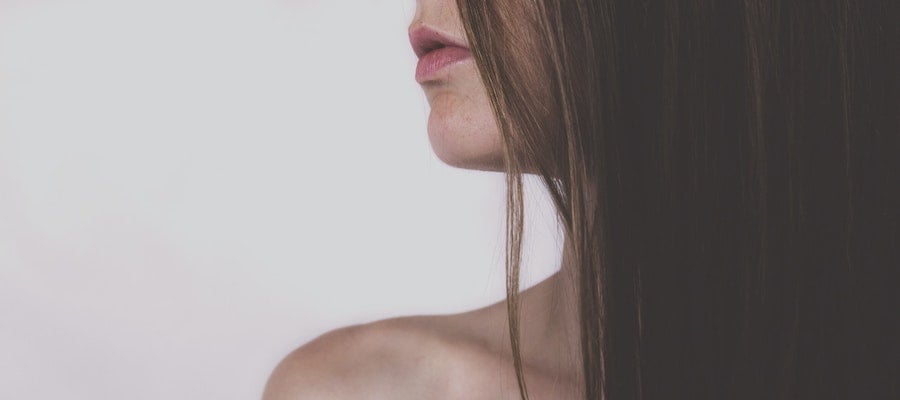 Like Frank Body, the Gen Z-friendly skincare and bodycare brand doesn't take itself too seriously (how can you really, when your product line includes the Buns of Glowry Smoothing Butt Polish?). Maybe that's why Truly Beauty has emerged as an influencer favorite on TikTok, with #TikTok generating $249.9k EMV as one of the brand's top 10 EMV-driving hashtags from May 2020 to April 2021. And if Truly Beauty embraces up-and-coming social platforms, it's also never behind on the latest hot ingredients. Throughout the year, Gen Z influencers praised the brand's CBD beauty offerings: while skincare enthusiast Lisane (@lisanerox) featured the rainbow-colored Unicorn CBD Whipped Body Butter in an #OddlySatisfying Instagram, style YouTuber Krystal (ItsKrystal) endorsed multiple products from the Blueberry Kush collection—including a CBD body oil, lotion, and scrub—in a high-impact self-care post. The clean beauty brand netted $6.3M EMV during the 12-month period, achieving a 34% year-over-year growth bolstered by a 32% YoY increase in community size (825 influencers).
As the challenges of the past year become history, let's hope tomorrow's beauty influencers are less in need of stress relief, and more eager to catch eyes at the next pool party. But whether it's a self-care ritual or purely aesthetic practice, the benefits of caring for one's body aren't going anywhere—and forward-thinking brands will continue to benefit from the evolution of skincare.
Looking for more insight on up-and-coming indie beauty brands to watch this year? Check out our Q1 2021 Indie Beauty Debrief.